February 15, 2021 | JaM Cellars
Today Is A Great Day To Drink Wine #NationalDrinkWineDay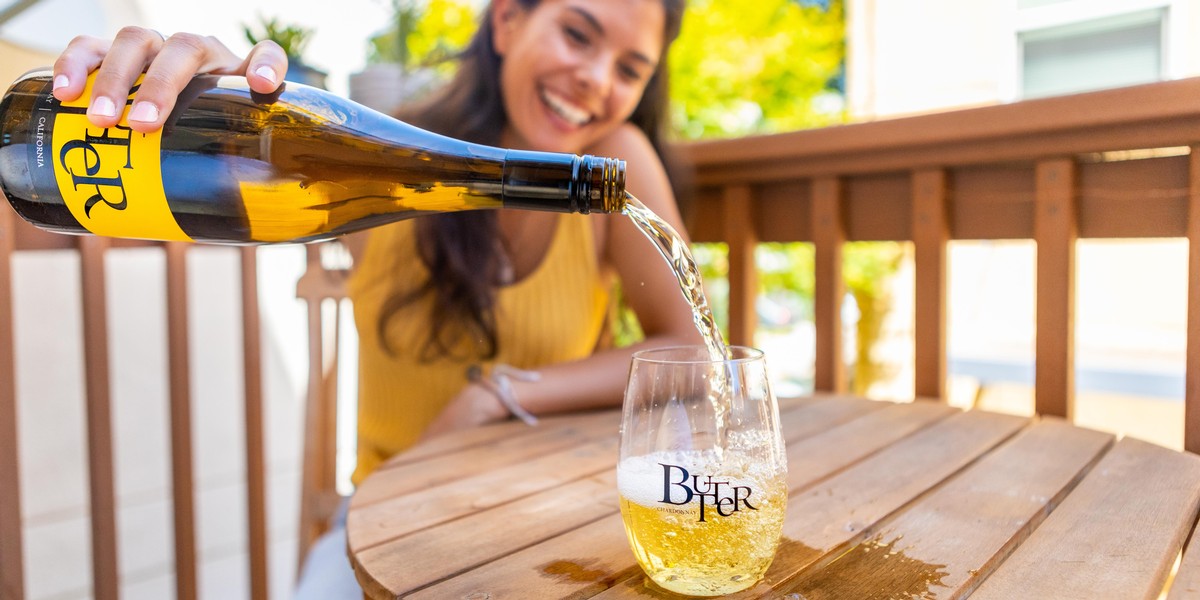 Royal Treatment!
You know we love sipping wine on days that end in a "y", but on a day nationally recognized as #NationalDrinkWineDay (Thursday, 18th of February), we're pouring it the royal treatment! Here's how to celebrate one of our all-time fav holidays…
Virtual Wine Tasting
Get in girls, we're going wine tasting—from your sofa! We're bringing the JaM Cellars wine and music studio right to your living room.
A JaMbassador will give you a virtual tour of our tasting room in downtown Napa and host you on a tasting of our delicious, easy-to-love wines! Pick at least three of your fav JaMCellars wines (try a side-by-side of California and Napa Valley Butter Chardonnays and JaM Cabs?), invite your friends, and we'll take care of the rest! Book your tasting here.
Give the Gift of Butter
All the best holidays involve gifting…
Stir Up a Wine Cocktail
Any time is Wine O'clock on #NationalDrinkWineDay! Mix up something extra special like this Raspbubbly Toast-tini, The Peachy-Queen, or SugarBerri Wine Cocktail made with Sugar Sweet Wine. There is always a fun way to treat yourself and sometimes a babe just needs a cocktail!
Get An Hour of Happy
If you haven't joined us for JaMHappyHour yet, #NationalDrinkWineDay is the perfect day to JaM with us and a special musical guest. Jump in LIVE on Facebook or Youtube at 4pm for an hour of awesome tunes, fun (and sometimes crazy) stories, and of course yummy wines. Check out the show listings here.
Find your favorite bottle of JaM Cellars wines at your local retailer by using the handy dandy WineFinder, shop online at our JaMStore and get discounts on 12+ bottles, or get your goods delivered with your groceries through Instacart or Amazon Fresh.
Happy wine sippin', babes!
Comments
Commenting has been turned off.