August 1, 2020 | JaM Cellars
Check off Your #SummerBucketList with JaM Cellars! 2019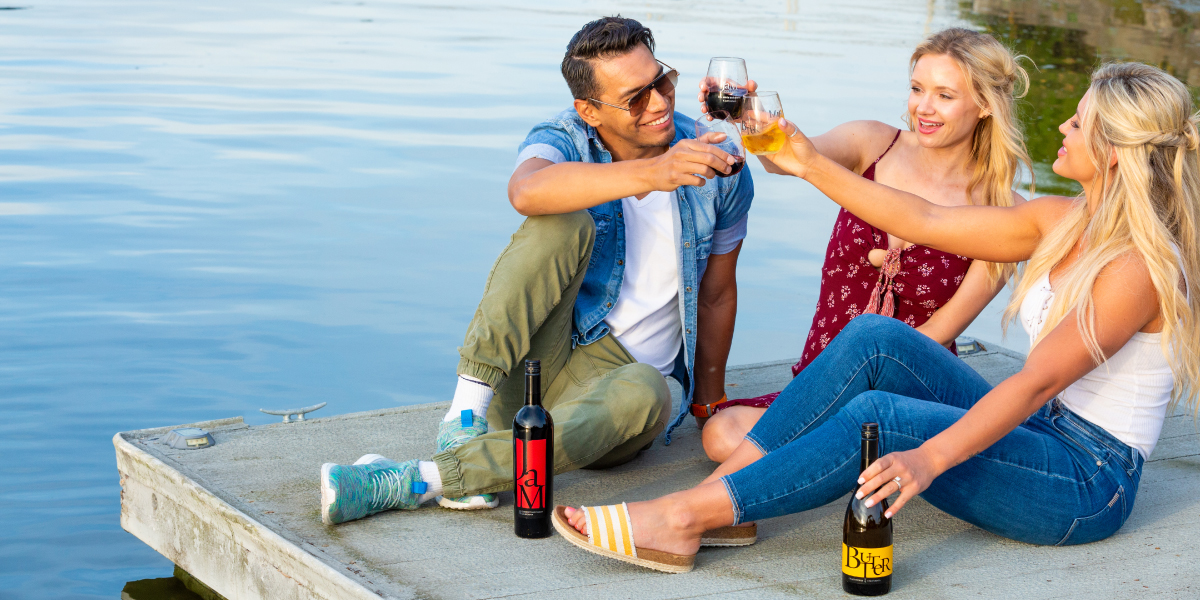 Last Sip of Summer
Darker mornings? Fall fashions in stores? Kids back to school? WAIT!...We're not ready for summer to be over. To slow things down, we've got an awesome #SummerBucketList to savor every last sip of summer. Here's everything we're squeezing in before sweater weather comes for us! Join us…and add your own list using #JaMCellars!
• Water's where it's at. Butter Chardonnay is made for summertime adventures and summer is made for splashing, not spilling. That's where cute 4-packs of ButterCans come in. Simply throw a few in your cooler or backpack and head out on a kayak, SUP, or friend's boat! Yay for friends with boats and Yay for ButterCans too.
• BFF Brunch: Get the girls together before your busy schedules kick back in. Brunch on a sunny patio and dish on all your summer shenanigans with the perfect breakfast wines Butter, JaM and Toast.
• Plan a picnic: Was it even summer if you didn't picnic your heart out? Picnics don't have to be fancy. Grab a cooler with Butter and JaM Cab, simple delicious sandwiches, or pick up some fried chicken (yum!) and lounge under your favorite shady tree (even if it's in your own backyard.)
• Root, root, root for the home team: Whether you're watching from home or grabbing some lawn seats and ButterCans to watch your favorite team, nothing says summer like a good ol' fashioned game of baseball and Butter!
• Star light, star bright: These warm summer nights won't last forever. Pack out some pillows and blankets under a clear night and a bottle of creami-licious Butter to help you get creative with the constellation names. It's more fun to make up your own, right?!
• S'mores around the campfire: Outdoors, fire and gooey marshmallow chocolatey goodness? Count. Us. In! Make it better and be sure to bring "s'more" JaM Cab? Check out our fave s'more and JaM recipes.
• Sip at sunset: It's ok if you've slept in this summer because sunsets are the best. Cozy up with your sweetheart, grab a bottle of JaM Cab, and romance the evening away as the sun sets on your perfect summer season…
Have even better ways to sip on summer? Share with us @JaMCellars on Facebook and Instagram, using #SummerBucketList
Comments
Commenting has been turned off.