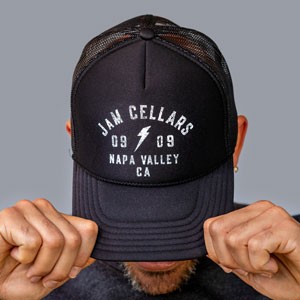 Foam Trucker Hat
JaM Cellars Foam Trucker Hat
We're bringing the throwback trucker cap back from early 2K and we can't stop, won't stop. Rock this old-school polyester foam front with adjustable snapback with your favorite chambray because, well—you can. Yeah baby, it's 2009 and we're here for it.
TASTES LIKE
The very best the Napa Valley has to offer.
JaM Wines
Are Just So
Easy to Love

Check Out the Lineup
We make easy-to-love wines that celebrate every day!