February 1, 2018 | JaM Cellars
Fall in Love With Our New Rosé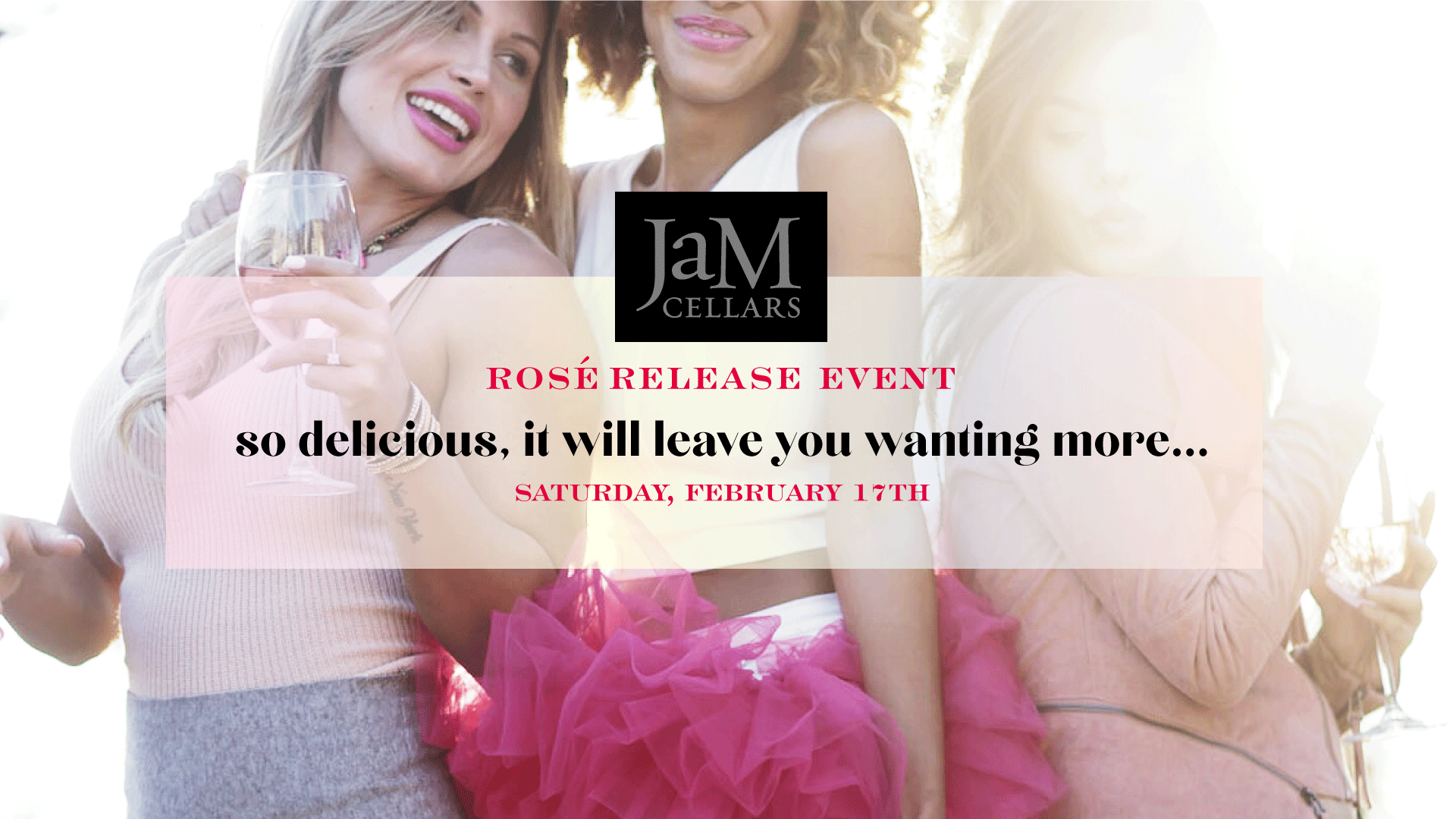 February with our new wine
February is the perfect time to fall in love with our new rosé, available starting 2/14.
We have a special new release that will join our line-up of Butter Chardonnay, JaM Cab, and Toast Sparkling.
Check back on Valentine's Day, when we'll officially announce the release of this new wine and where you'll be able to find it!
Then on February 17th, join us at the JaM Cellars wine and music studio for our Rosé Release event to get your first sip of this delicious, fresh rosé that's vibrant and easy to love!
Stay tuned!
Comments
Commenting has been turned off.