September 19, 2019 | JaM Cellars
You're In!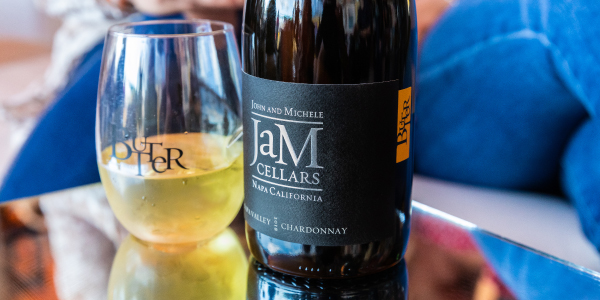 Super special offer for September!
Get a taste of what it's like in the JaMClub with this super special offer for September! We are giving our fave JaMFans 10% off all products including JaM Cellars studio-ONLY Napa Valley wines—as much as you want!
Already in the JaMClub? It gets EVEN Butter! You're getting your usual discount, PLUS an extra 10% for even bigger savings. Who's ready to shop and pop bottles with us?
Wait! What? And to top it off orders of 6+ bottles has shipping included (ground and temp control). Now's the time to stock up on all the JaM wines you need!
Need some inspiration? Here's 10 things to do with 10% more…
• An extra bottle at brunch always starts the weekend off right.
• Woo your crush with a romantic weeknight date with a juicy bottle of JaM Cab.
• Open Butter and Butter Napa at the same time. Which one is more Butter-licious?
• Throw on a movie and have a popcorn tasting party with your besties…just add more Butter!
• Raise a Toast for something fabulous YOU!…on a Tuesday
• Get really dressed up and order your favorite takeout. Eat shamelessly on the living room floor with a bottle of California Candy Dry Rosé.
• Rally your pals for an outdoor plogging adventure. Reward yourselves with the extra ButterCans you've stocked up, then recycle.
• Order a mixed case and invite your besties over for a blind wine drinking party. Whoever can guess all the bottles WINS.
• Vacation planning with wine? Open a bottle, grab a map, and throw a dart…will Butter take you somewhere beachy? Does JaM Cab land you in the nightlife of your dreams?
• you've got to love your local BYOB restaurant, give them some extra love with two bottles and share a glass with the chef.
Want delicious deals like these all the time? Join the JaMClub. Stay stocked up all year 'round because JaMClub members ALWAYS get 10% off bottle discounts.
Comments
Commenting has been turned off.