April 17, 2017 | BottleRock, Butter Chardonnay, Events, Giveaways | JaM Cellars
Chardonn-HEYYY, Arizona ButterLovers! Want to win the ultimate girls' getaway BottleRock Napa Valley?
How'd you and your bestie like to take your first sip of summer with Maroon 5, Tom Petty, and the Foo Fighters at the sold-out BottleRock Napa Valley music festival? Here's your chance to win the ultimate girls' getaway… great music, awesome food, and luscious, easy-to-love Butter Chardonnay by BottleRock Presenting Sponsor JaM Cellars!
We're giving away a pair of General Admission BottleRock passes, roundtrip airfare for two from Phoenix, and a four-night hotel stay at the Andaz Napa May 25-29, 2017 to listeners of 94.5 KOOL FM. Check their website for details here on how to enter and win! (Here's a hint… it involves lots of BUTTER!)
Tune in to 94.5 KOOL FM the week of April 17-28, and check us out on Facebook, Twitter and Instagram for more ways to win tickets and keep up on all the fun we're planning at BottleRock.
Sip, smile and share! #JaMCellars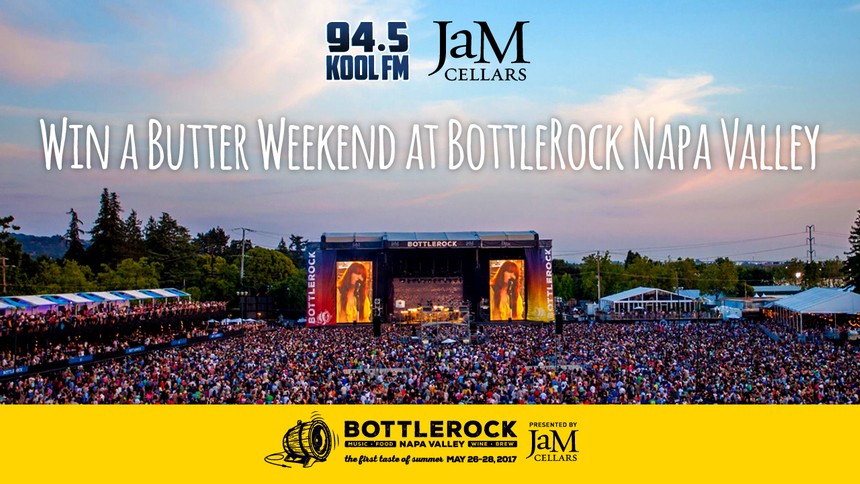 Comments
Commenting has been turned off.