July 20, 2016 | Butter Chardonnay, Giveaways, JaM Cabernet | JaM Cellars
What's not to love?
Crazy T-shirt envy!
Apparently we started some crazy T-shirt envy with our giveaways at BottleRock and 4th of July. So we're going to spark some more this month with a new way to win JaM goodies!
For FIVE DAYS ONLY… 12:00am July 21, 2016 until 11:59pm July 25, 2016… you can enter to win a pair of Butter & JaM t-shirts, govinos, and sunglasses. On July 26th, we'll announce our winners (hopefully you!)
Enter to win here. Receive 5 additional entries every time you share this promotion. And for every friend who enters, you win yet another 5 entries. To do this, just click the share buttons on the promo confirmation page to share the ButterLove!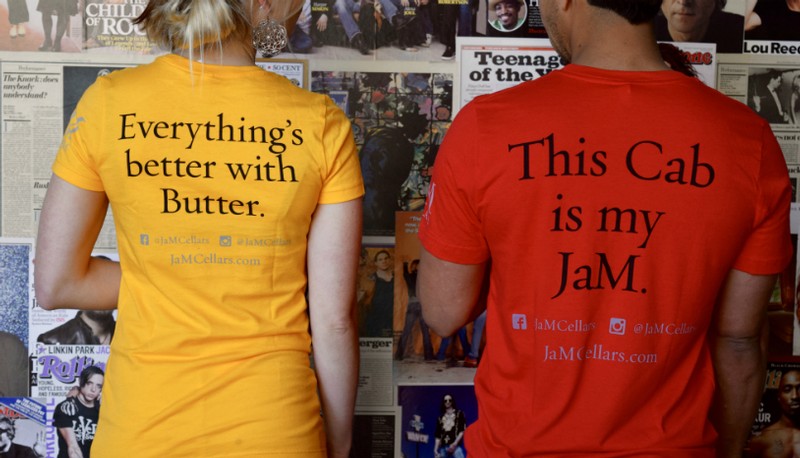 Comments
Commenting has been turned off.