October 18, 2018 | JaM Cellars
What happened to our extra Happy Hour?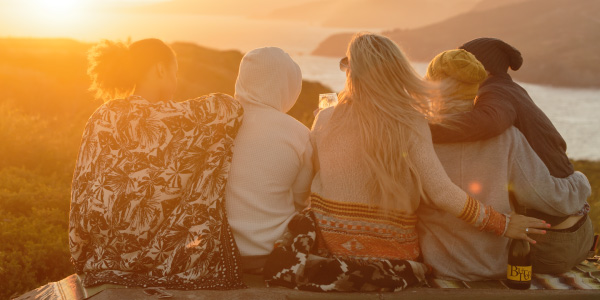 Sunday November 4th is the end of Daylight Saving, and we're losing an hour of sleep as we make our way into officially-Fall. Except for you, Arizona and Hawaii. We see you.
Waking up on Monday is hard enough without a lost hour. That's why we've got the tips to make your daylight saving transition smoother than a glass of JaM Cabernet.
Make the most of your Sunday Funday.
Flex those crockpot muscles with a set it and forget it dinner plan. You can't go wrong with this One Pot Garlic Butter Chicken (with a creamy glass of Butter on the side, of course). Even better, plan on ordering pizza with a bottle of JaM Cabernet.
Fake it 'til you make it. Tired? Who, me? Get ahead of those under-eye bags with this cooling yellow eye mask. Pamper yourself while you're proactive with your beauty and sip on a glass of ice cold Butter. You've earned it!
We only run so we can drink wine. Trade your post-work runs for morning runs as the sun rises earlier and it gets darker sooner. This way, you're super productive and there's more time for wine after work. Maybe... you can just run to your local store to get more Butter?! We're calling that a wine-wine. #getit
Drift off to the sweet sounds of music. Need to go to bed earlier, but counting sheep not cutting it? Listen to a lullaby to get you to sleep easier after the change. Ok, maybe our lullabies include The Struts. You do you.
Comments
Commenting has been turned off.