October 18, 2018 | JaM Cellars
Tips and Treats for a wicked HalloWINE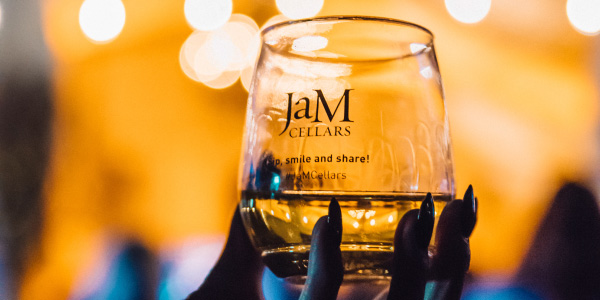 How about some tricks AND some treats?
Whether you're gearing up for a night of ghouling around with the kiddos, or wicked night at a grown-ups only party, take some of the tricks up our sleeve for the best Hallo-wine ever.
GoVino or go home: a seasoned trick-or-treat veteran knows that glass is a no-go when you're out for haunting. Fill up that Govino with a juicy glass of JaM to really get into the evening's adventures. Don't be a wicked witch…pack a few extras to share with the poor lost souls who didn't think ahead.
Corks are for ghouls. Don't bother bringing wine that needs a corkscrew. Get the party started even faster with Butter and JaM, always featured in super-easy screwcap bottles. Better yet, pick up a couple packs of ButterCans!
Are you afraid of the dark? Let the neighbors know that after 8PM it's time to wrangle the kids to count their candy and let the real fun begin. Eat, drink and be scary with easy apps like these Deviled Eggs or this Jack O' Lantern Chips & Dip to feed the weary parents post-haunting.
If you've got it, haunt it. Keep it real when you're competing in this year's costume contest. Get back to basics with a cheeky tee or get your Butter half to go all in on a JaM and Cheese couple's costume.
Don't be afraid to trick or treat yourself with an extra glass of Butter. We don't count calories on holidays, right?
Comments
Commenting has been turned off.