January 24, 2019 | JaM Cellars
Throw a Butter Bowl XIV Party Like A Champ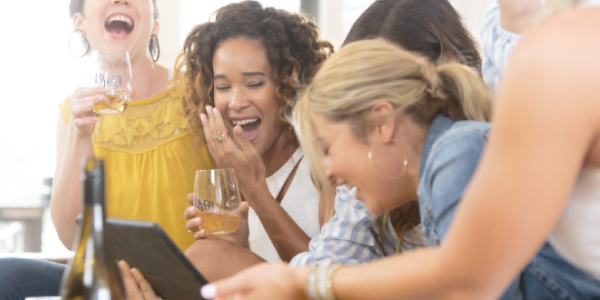 The first Sunday in February is the only Sunday you won't find us at brunch because we'll be rooting for the best TEAM to win! Now…which wine goes best with pretending to know about football?
Here's how we're prepping for the big game:
- Do your own pre-game show coin toss: This is the deciding moment: Are you drinking Butter or JaM for the day? Trick question. It's a tie of course.
- Ditch the glassware: Forget the fancy glasses (and the cleanup) and stick to a stash of ButterCans. Did you hear that? They're cheering! It must be a Thirst-Down.
- Finger Foods Are For Winners: it's a good thing we never made those new year resolutions! We love our ButterBod just the way it is. Enjoy Butter or JaM with these gameday inspired snacks. When in doubt…order in pizza.
- Place those Butter Bets. Remind everyone to pony up a little cash for a betting pool! Score points with your friends by making sure you don't run out of wine (ever). Need to know exactly where to make sure you're stocked with Butter? You can always know where to find us with our wine finder to make sure that you have Butter, JaM, Toast and Candy ready for a touchdown!
- We've got those Moves Like Jagger while we're waiting for the most important time of the game, Half-time! We're already swooning in anticipation of Maroon 5 taking the stage (remember BottleRock 2017?!). If you need us, we'll just be over here daydreaming about JaM'ing out on stage with Adam Levine…
- The best commercial wins: Is it just us, or are we actually only watching the the game for the snacks and the commercials? No shame in this game! Take a sip of Butter every time a commercial says "Hey, Alexa…".
Whichever team wins…just makes sure you have enough wine to celebrate the wins…or console the losses!
Comments
Commenting has been turned off.