July 20, 2017 | JaM Cellars
5 Summer Wine Hacks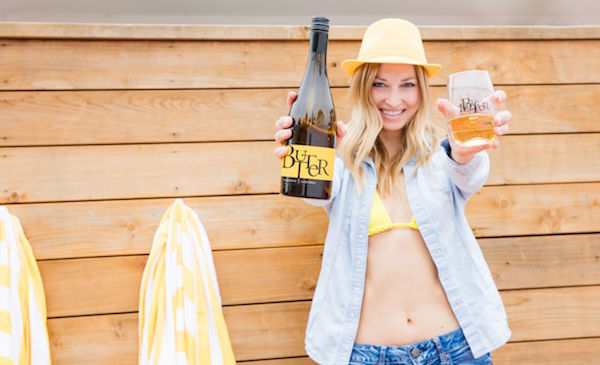 It's so time to sip into summer.
Check out our top five ways to wine away the day this season!
(5) POOL PACKING. Imagine your cooler full of Butter, beach reads (we love PopSugar's pool-side page turners), and freshly made guac and chips. Pool time just got a whole lot Butter! And please, do not forget the sunscreen—ButterLovers, stay smooth with All Good's Sunscreen Butter! You're welcome!
(4) MIXIN' IT UP. Summer's our excuse to get our fizz on. Sunshine and sparkling is where it's at. So we've taken our fave Toast bubbles to the next level with new summer POP-tails. Make amazing Tropical Toast-inis, Creamsicle Toast-mosas, or for traditionalists a Toast Royale. Three new ways to ensure you never miss your chance to sparkle this summer!
(3) CHILLING OUT. It's 4pm and you just broke out into a cold sweat (not the good kind) because the last bottle of Butter in the fridge didn't get replaced (aaargh). How can you possibly get through this sultry summer evening without a cool glass of your favorite Chard? Easy. Wrap a wet paper towel around your bottle of Butter and put in the freezer for 15 minutes (and not a minute longer – we suggest a timer and a good dose of self-restraint.) Bada-bing, bada-boom… you've got cold creamy Butter!
(2) COOL JaMS. On a steamy summer night, we hang out with our favorite summer tunes and a bottle of JaM Cab straight from the fridge. That's right, let your JaM hang out in the same cold spot as Butter and Toast, and this smooth, sexy red is ready to rock! Fruity, delicious and just what the DJ ordered. Check out our new Summer JaMs playlist!
(1) DAY-DRINK (responsibly). Yup…we just said it. It's summer, and you shouldn't be stuck inside missing out on this perfect weather! Start a group text with your best friends, take the rest of the day off, and find the best place to get together for a glass or two. May we suggest your deck, backyard, or better yet your front porch—that way you can invite the neighbors over too. We long to be your official wines for friends, fun, and sun! With love, John and Michele—the "J" and "M" in JaM!
Comments
Commenting has been turned off.