September 20, 2018 | JaM Cellars
Rock-tober at JaM Cellars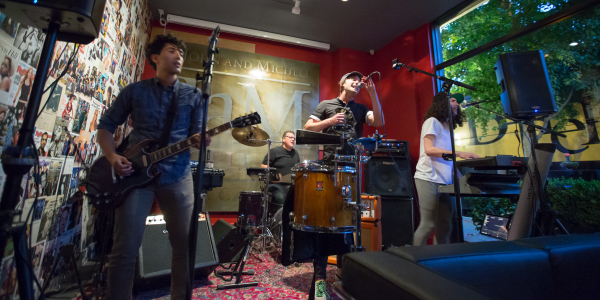 Live Music for the month of Rock-tober!
You know we love to JaM, but in October we're going to ROCK! For the month of "Rock-tober", we're bringing live music Thursdays, Fridays, and SATURDAYS too. Yep, that's three nights a week to satisfy your inner wine-loving, rock-goddess heart, right in downtown Napa!
And it gets better…with Butter, of course…we're also bringing in fresh new talent that haven't played the JaM Cellars wine and music studio before. Check out Americana singer Frank Barter, alt-rockers Fellow Vessel, and the soulful folk group The Risky Biscuits, to name a few. Love the hits? Of course you do, that's why we're bringing in JaM faves like Chris Pierce and Serf and James to round out JaM's killer "Rock-tober" line-up.
Check out the "Rock-tober" at JaM line-up, mark your calendars and call your friends to come hang. Wine and music is what we do here at JaM Cellars–the only thing we're missing is you…
Comments
Commenting has been turned off.