June 29, 2021 | JaM Cellars
Three Cheers For The Red, Wine & Blue!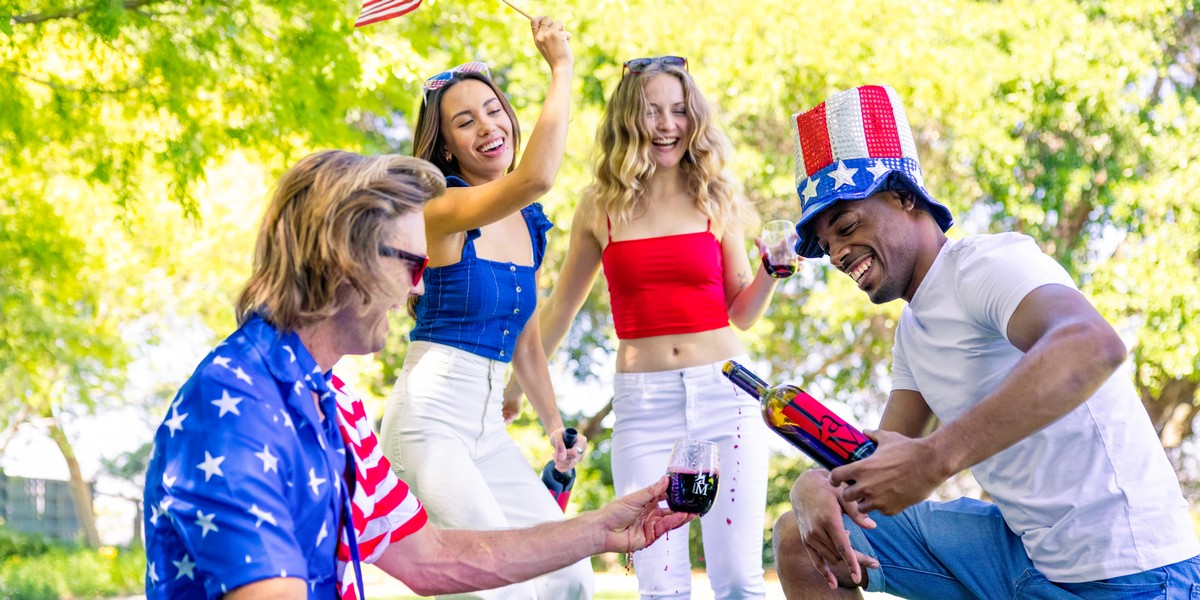 We're JaMming to freedom, friendship and FUN this 4th of July as we roll out the "Red, Wine & Blue" to celebrate America's Birthday! While you're grillin', chillin' and sippin', here's 4 super-easy white and blue recipes to go with your rich, red JaM Cab all firework day long.
White Mac & Cheese: Is there anything more all-American than Mac & Cheese? Go ahead and prep this delish dish beforehand so all you have to do is reheat your yummy comfort food and keep the party rocking!
Blue Cheeseburger: This indulgent Blue Cheeseburger is sure to win some smiles with plenty of bacon, because 'Merica!
Blue Cheese Sauce: Grab ALL the dipping stuff because you won't be able to get enough of this cool creamy dipping sauce. We're talking carrots, celery, and chips galore.
Whitebean Firecracker Dip: Looks all innocent and pure but this dip will start sparks long before the fireworks. Lovin' this with carrots, Kettle chips or BBQ meatballs.
JaM Cab Red: Juicy JaM Cab is so easy to love, even your beer-drinking buddies are gonna ask for a second glass. The perfect addition to your July 4th spread with its rich, smooth California vibes. Make sure you have more than a few bottles on hand.
Happy Birthday!
With one last pop-fizz-clink, we're also wishing a "Happy Birthday" to John the "J" in JaM Cellars. John, you deserve all the cheers, fireworks and celebrations as you share America's birthday. May the day sparkle like a glass of Toast. Love from your JaMily xoxoxo
Comments
Commenting has been turned off.