June 14, 2018 | JaM Cellars
Red, White & Butter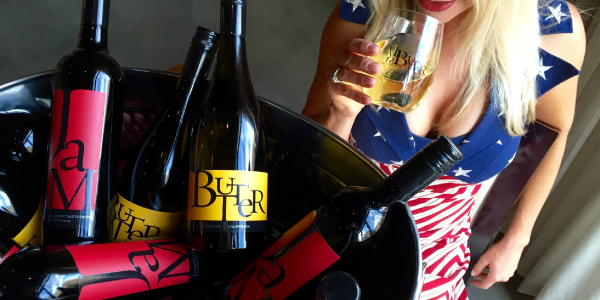 Round up the neighbors...
Light up the firecrackers, and grab a few bottles of Butter for the great American celebration of Independence. Be a hero and rescue some wine from its bottle and ring in another year of fireworks, fun, and fabulous wine.
Everyone knows that the 4th of July is about the finest in American dining. We're talking Burgers, BBQ, and Butter! The best part about this summer holiday is everyone knows how to pitch in. Make this your most effortless get together for totally Toast-ed 4th of July by having everyone bring their favorite side dish while you master the grill.
Keep it traditional with Mom's potato salad and some hot dogs (with all the fixin's like this hot dog condiment bar of course!) or mix things up with something new like these Sriracha Bacon Wrapped Onion Rings. Need to cool off? How about some Candy Frosé? #JustSayin'.
Happy 4th of July to all our JaM fans! Especially the "J" in our JaM–Happy birthday John!
Comments
Commenting has been turned off.