October 19, 2016 | Butter Chardonnay, Holidays | JaM Cellars
Reasons to LOVE Wine-o-Ween
Wine-o-Ween!
The Fall holiday season is officially here. And it kicks off with one of our fave Holidays—Wine-o-Ween!
If you haven't already gone to the pumpkin patch, made your kids' costumes…or your own costume for that matter…time's a-tickin! We dreamed up 5 ways to embrace the BOO with Butter!
DIY? Trying to MacGyver a costume? The struggle is real! Put away the feathers and glue, grab a glass of Butter and check out these super simple costume ideas instead!

Boo'zed! "You've been Boo'zed" lands your neighbor with a fun bucket of Hallowe'en goodies on their doorstep. Our version includes Butter…oh and we're coming over to join you in a glass!

Buy Now! When you find yourself on Amazon at 10pm shelling out for next-day costume delivery, take a deep breath, a sip of Butter and hit Buy Now! BTW PJ's for Halloween costumes—guilt-free costume shopping and the kids can wear them again!

Crisis Control. When the kids' blood sugar hits its peak…'nuff said.

Besties & Butter. Wine-O-Ween is the perfect excuse for a girls night out, or in! ButterLovers on facebook helped make this BOOzy playlist. Enjoy.
Embrace the BOO with Butter!
Facebook, Instagram or Twitter! @JaMCellars #JaMCellars #wineoween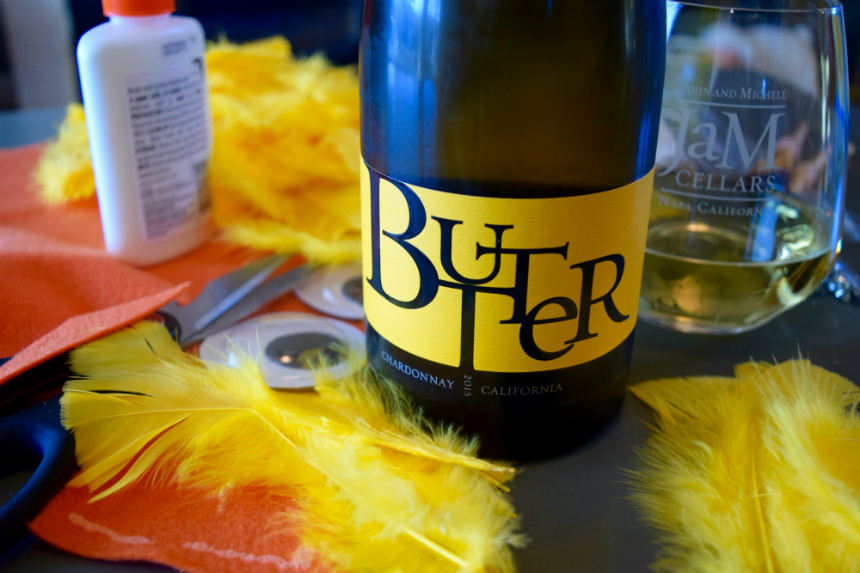 Comments
Commenting has been turned off.