October 13, 2020 | JaM Cellars
Ready, Set, Wine—in 60 minutes (or less)!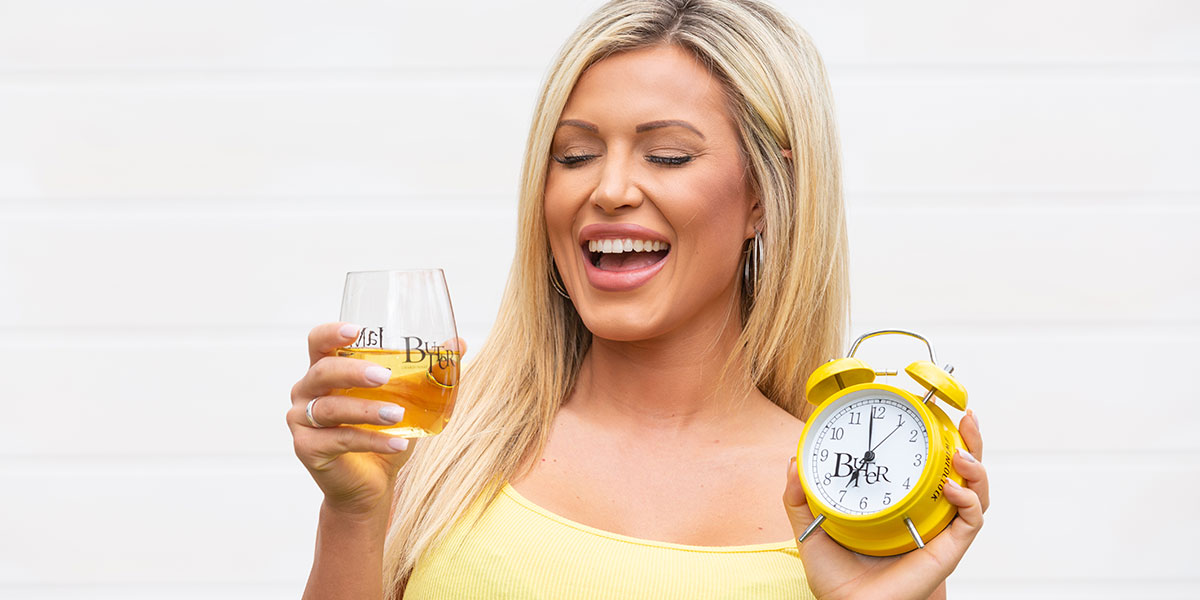 Ready, Set, Wine—in 60 minutes (or less)!
The key to at-home happiness in 2020 has most def been DELIVERY! Everything from the weekly groceries to meal-kits, to ordering in take-out…and well pretty much anything you can think of. And now, thanks to our friends at Drizly, Instacart, and AmazonFresh we can enjoy our time in with a glass of Butter—delivered in 60 minutes (or less)!
We challenge you to try out wine delivery and make the wait for Butter Chardonnay or juicy JaM Cab worth it, by the time it arrives on your doorstep. Start your clocks…go!
→ Primp: Sparkle up your twinkle toes and master the art of an at-home pedicure. Then kick up those feet with a glass of Butter like the beauty queen you are!
→ Binge watch: 6 episodes of Quibi's 10-minute bite-size streaming (we're loving State of the Union). With 25 new shows coming online each week, we're beating our stream fatigue with something snackable.
→ Bake: Use this recipe to make a batch of super yummy brownies (and use those last 5 minutes to do the dishes!) By the time they're cool, they'll be perfect with a glass of that JaM Cab you added to cart.
→ Pamper: DIY your own 60 min express spa treatment complete with ALL the masks. Go all-in on a hydrating Face Mask, lather up a frizz-free Hair Mask and even try out the Booty Mask craze because WHY NOT!?
→ Organize: Pick two junk drawers and follow this organization guru's process to whip that junk into shape! If it doesn't spark joy, it's out of here!
→ Prepare: Get ahead of the holiday game and dedicate 60 minutes to dreaming up your Christmas wish-list on Amazon! No judgment if the delivery guy hears a few Christmas jingles when he arrives.
→ De-clutter: your email inbox and use UnRoll Me to unsubscribe to anything you don't want to hear from anymore. Productive, AND you don't even have to leave your couch for this one.
→ Learn: Pick a life skill and master it on Youtube. Knowing how to remove a red wine stain might come in handy one day…?
We dare you to feel accomplished, deserving, and thirsty by the time your favorite wines arrive. Post and tag us in social #JaMCellars so we can raise a glass and celebrate with you…Cheers!
Comments
Commenting has been turned off.