September 19, 2019 | JaM Cellars
Pilgrimage Fest: The Journey Starts With Butter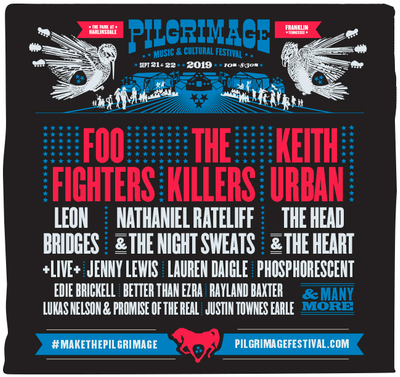 Heading east to Tennessee!
We're packing our (wine-filled) bags and heading east at we #MakeThePilgrimage to Tennessee for Pilgrimage Fest 2019!
Rooted in the Americana Music Triangle, we're taking things Down South and bringing JaM Cellars to the most quintessential Main Street Music Fest you ever did see. Nothing brings out the fun in JaM than some good ol' southern hospitality. We'll be serving up an abundance of Butter Chardonnay, JaM Cabernet and super-sippable CandyCans on September 21-22 as the official wine of Pilgrimage Festival 2019.
We can't wait to pour on some Southern charm at this second-year music fest dedicated to the best JaMs in the South with headliners Foo Fighters, The Killers and more. You know it wouldn't be a true southern music session without some classic Americana from Keith Urban.
The music lineup isn't the only thing we're pumped for. You know we never miss a chance at "down home cooking" so we'll be sipping Butter with some Fried Green Tomatoes and Deezies hot chicken at the Culinary Craft area. And never one to go home without any souvenirs, a govino of JaM Cab is the perfect shopping partner at the Maker's Village.
Can't get to TN this weekend? Check out this pretty extensive playlist, throw it on shuffle, and crack open a #ButterCan and a bucket of fried chicken. We got you.
Comments
Commenting has been turned off.