January 18, 2017 | JaM Cellars
NY Times verified! JaM Cellars… a "can't miss" in Napa!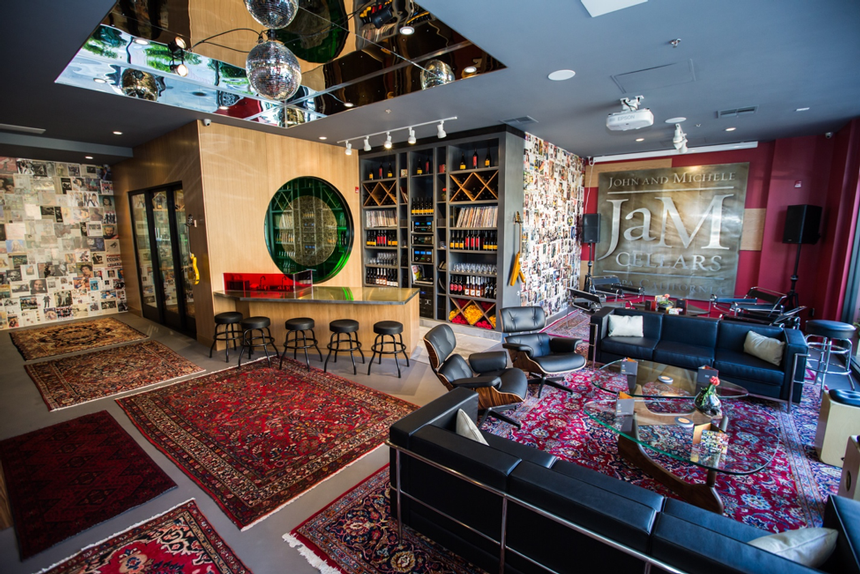 One of their faves!
The NY Times recently ranked Napa Valley as one of the top "Places to go in 2017" and JaM Cellars is one of their faves—check us out at #31!
Maybe it's the casual, comfy setting, filled with rock memorabilia? Or the sweet sound-system and stack of classic vinyl? (We LOVE song requests!) Or that we're right downtown surrounded by awesome restaurants…and we're open late (did someone say date night?). Or maybe because we have seriously great wine that simply rocks? Whatever the reason, there's always something going on at JaM…and a glass awaits!
Join us EVERY Friday at 9pm for live music JaMSessions—no cover charge! Get up close and personal with BottleRock bands Pacific Radio playing 2/3 and Serf & James 1/20 and 2/10. Be sure to check out our events calendar and FB!

Sunday Funday. Snuggle in our booths and escape the cold, we're calling #SundayFunday rain or shine! Toast-mosa anyone?

Monday Night = Industry Night. Come hang out with your local industry fam!

#TipsyTuesdays call for a glass of Butter, JaM, or Toast and we'll roll a movie while you sip. Sideways, Saturday Fever, and Pretty in Pink!

#WineWednesday. Always the perfect day for a wine special! Come on by and we'll help get you over hump day.

Thursday (a.k.a) Li'l Friday. It's the start of the weekend! Kick back and watch a rockumentary with a glass in hand!

4pm toast with Toast! Every day at 4pm…on the dot.
Love coming to JaM? Let the NY Times know why we are your number one spot—comment here!
Comments
Commenting has been turned off.