October 18, 2018 | JaM Cellars
Monster JaM at Voodoo Festival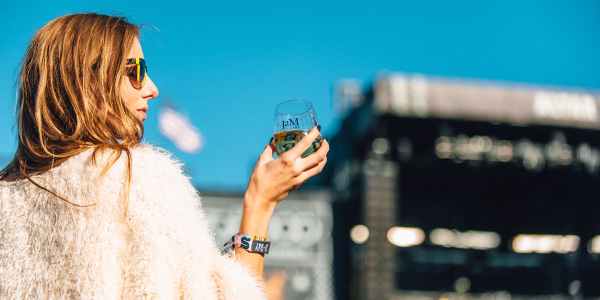 Official wines back...
Is it just us, or are we having déjà Voodoo? It might be because we're bringing Butter, JaM and Toast back to NOLA again this year as the official wines of Voodoo Festival 2018! Amazing music, great wine, and a little taste of NOLA during Hallo-wine weekend... these are just a few of our favorite things.
Friday night we'll be raising the dead with Mumford and Sons, and maybe calling on Third Eye Blind to tell us our future in the Oracle. Saturday is Sabbath day as Lizzo, Janelle Monáe, and Childish Gambino all take over the Alter stage with crazy-high energy! Lastly, there will be a chill in the air on Sunday with the Arctic Monkeys (thanks for keeping our glass of Butter extra cold, guys) and Modest Mouse keeping us on our toes. The JaM Cellars Voodoo Wine Lounge will be THE place to hang, with live-stream of the line-up, 'gram-worthy backdrops to show-off your outfit, and of course our delicious wine!
Can't be with us? That's what @JaMCellars Instagram stories are for – don't miss this. And why not JaM at home? Get your costume game strong with our fave Hallo-wine costumes, play our fave Voodoo JaMs and indulge your light and dark sides by sipping on Butter or some rich, smooth JaM Cab. We're already thirsty like vampires just thinking about it…
Do you Voodoo? We do!
​
Comments
Commenting has been turned off.