March 21, 2019 | JaM Cellars
Money Can't Buy Happiness…But It Can Buy Wine!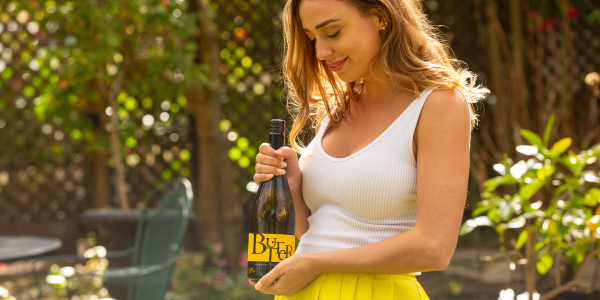 Feet up JaMFans, we're going shopping... online!
It's your lucky week because we're rolling out the best news: Everything in our online JaMStore is 20% off all week long!
Yes, you read right, now's your chance to score your fave JaM wines including bottles of super-sippable Butter Chardonnay, JaM Cab (perfect for summer BBQ's coming up!) and our new bestie, California Candy Dry Rosé. Still can't find those #ButterCans or #CandyCans? Now's the perfect time to have them shipped right to your doorstep!
But you know the drill, more Butter is always better - so now's the time to stock up and take advantage of our super-saving shipping deal!
33% off 1 case
66% off 2 cases
100% off 3 cases or more
*applies to ground or temperature control shipping*
It's the perfect sneak-peek experience into our special club. And we want YOU.
You just saved 20% on your wine budget. Here's what to spend it on instead:
Want deals like this all year long? We've got you covered with auto shipments and great perks—who says money can't buy happiness?
10% -20% bottle discounts to keep your wine fridge stocked all year 'round
Free or fixed price shipping specials
Want to mix n' match your selection? No one puts Butter in a corner. Mix your selections up!
Visit us at JaM Cellars in downtown Napa and save up to 50% by the glass
Want to book the JaM Cellars wine and music studio for your next private event? It's on us! (subject to availability and minimum food and beverage)
You're always a JaMVIP: Get priority access to events, releases, music and more, because we love to rock out and we know you do too
We can't wait to show you all the good stuff. Ready to JaM with us? Sign up for the JaMClub to get the good times rollin'!
Comments
Commenting has been turned off.