February 19, 2020 | JaM Cellars
Loving February, Here's Why...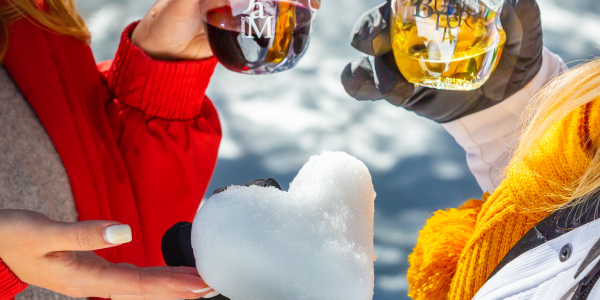 February has a lot of love to go around!
We're well into Feb, and we're loving it (and not just because dry January is over!). February is the official month of love with Galentine's and Valentine's. Not that we needed a holiday to show our love, but the chilly temperatures are the perfect excuse to crack open some smooth, rich, JaM Cab and eat chocolates by the fire. We're down for that all month long, and as a 2020 Leap Year bonus, we get an extra day on Saturday, Feb 29th!
How will you spend that extra Leap Year day?
• If 2/29 is your birthday, you've got some celebrating to do. With a 1 in 1,461 chance of being a Leap Year babe (Leapling), you are extra special and deserve a toast with Toast. Reach out to us on social (DM, tag, or #JaMCellars) to let us know it is your birthday and we'll tag you on our #LeapYear Birthday Post. Don't worry we won't make you wait 'til your 84 to turn "21"!
• Not a "Leapling" yourself? You can still pop open some bubbly and celebrate these celebrity Leap Year birthdays!
• Want to tie the knot but your significant other didn't pop the question on V-Day? Well you're in luck! As Irish tradition has it, you can go right ahead and take matters into your own hands with a Leap Year (a.k.a. Bachelor's Day) proposal (have the Toast ready). Need some inspiration? Check out these gal led proposals. Or simply cozy up with your Butter half, some popcorn, and a bottle of #Butter to watch this LEAP YEAR RomCom…
• Do something memorable with your extra day…in the spirit of the official month of love we're digging into The 5 Love Languages, and planning some Random Acts of Kindness like THESE. Afterward, you'll find us back with JaM Cab and chocolate celebrating a job well done!
Whether it's your special birthday, a surprise engagement, or making someone's day memorable, February has a lot of love to go around! All 29 days of it. Cheers to that #LeapDay!
Comments
Commenting has been turned off.