April 25, 2019 | Mother's Day | JaM Cellars
Love Moms Who Wine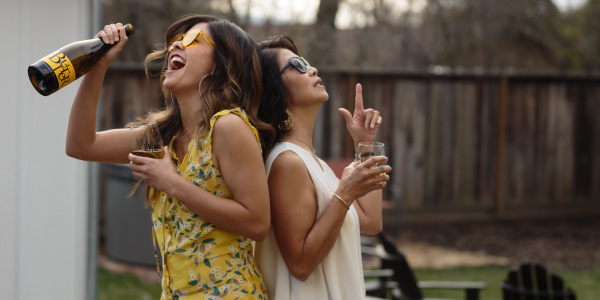 We're always looking for ways to #SpreadTheLove with Butter Chardonnay and Mother's Day is the perfect moment to raise a glass to Mom. You know she just wants to spend a little time with you, so go get yourself a chilled bottle of Butter and make time for Mom. We had such fun with some of our favorite Butter girls Leah, Cheyenne, and their Moms—their wine-talk and had us belly-laughing hard. And yes, we got it on camera …ha!
Chill Butter…invite Mom…add a cheese plate…GO!
Who was your first love?
Tell me about a time I/you was/were really naughty…
What was your worst fashion mistake?
Who was your best friend in high school?
What was the best gift you've ever received?
Where shall we go on a girls getaway?
5 more ways to #SpreadtheLove with Mom:
Receiving Gifts: "I bought you this bottle of Butter."
Words of Affirmation: "You look so smart with that glass of Butter in your hand."
Acts of Service: "I have a bottle of Butter waiting for you in the fridge…here, let me pour you a glass!"
Physical Touch: "Let's hang out on the couch and cuddle with a glass of Butter"
Quality time: "Let's drink this bottle of Butter together."
Comments
Commenting has been turned off.