September 3, 2020 | JaM Cellars
This is a #JaMGoodCabernet!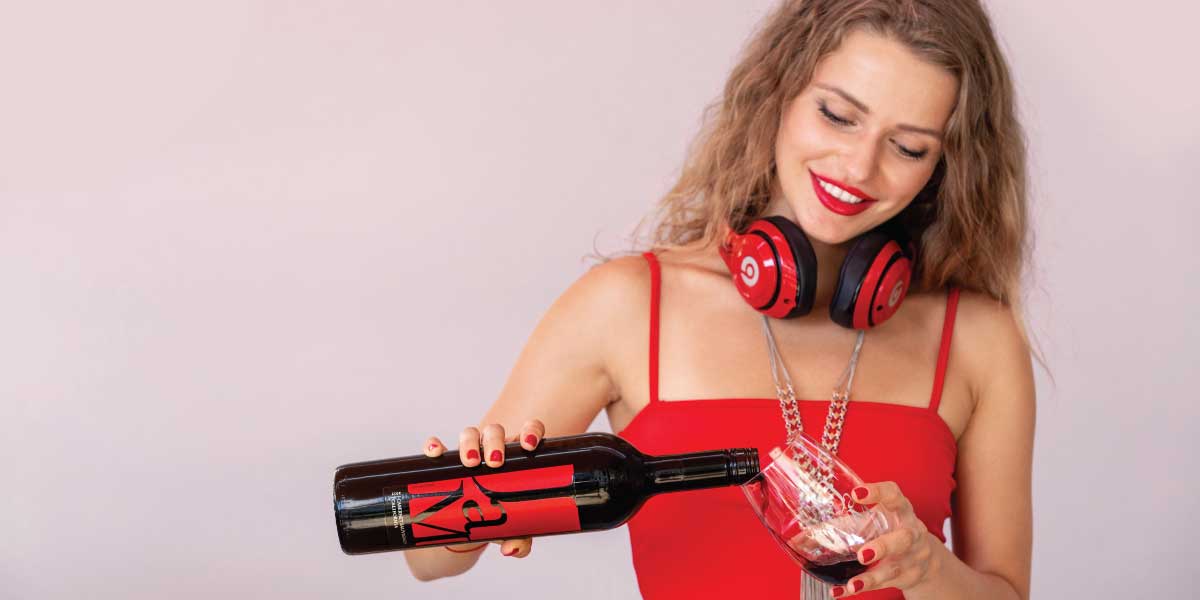 How it started...
As the temperatures start to dip, we're feeling cozy and craving some JaM Cabernet—the wine that started it all for JaM Cellars. It's a cool story we don't share very often, so pour a glass a settle in for the story…
John and Michele met in high school in Napa Valley. John's family had recently moved there to realize his parents' dream of growing grapes and making wine. Michele's family is 4th generation Napan and owned a vineyard in the Oak Knoll District of Napa Valley.
John and Michele's journey together started to take shape while at college at San Diego State University. "I finally know what I want to do," John said to Michele in their final year. "I'm going to start a business farming vineyards for others, make enough money to grow my own grapes, and start my own winery."
"That's great John," Michele replied, "how long's that going to take?" "That's the best bit," he said, "just 10-15 years!" At which point Michele raised her eyebrows and decided to get back to studying for her exams…
Fast-forward ten years to 2007; John had his own Napa Valley wine label John Anthony Vineyards in its 3rd vintage. Early accolades from the wine press including a 92 Pt score from Wine Spectator had put John's new label on the Napa Valley map. And then in 2008 the great recession hit.
"I was just getting started. I knew how to make great wines at $100+, but few people could afford them." John recalled. "I asked myself: How I could make great quality wines that were accessible to anyone, anytime?"
Working together to start a family and make their way in the wine world, John and Michele took a risk to buy grapes and start a new brand. While everyone else was pulling back on production, John and Michele were racing forward. They called their new venture JaM Cellars, short for John and Michele.
JaM Cellars' first wine was JaM Cabernet, affectionately known as JaM Cab. The wine was delicious: rich, bold, and full of dark, ripe-berry flavors—fitting to its name. This new wine challenged people's expectations. In the face of expensive brands that led with sophistication, complexity, and formality, JaM Cab was simple to understand, easy-to-love, and importantly, was under $20.
Since its first vintage in 2008, JaM Cab has found a loyal following and acclaim, including a 90 Pt score from Wine Enthusiast, and gold medals at TexSom and New World International Wine competitions. John continues to make JaM Cellars wine in the only way he knows how—the absolute best quality fruit he can find, meticulous winemaking with our unique blend of American oak, and flavors that pack a punch beyond their price point. We like to say that if you love bold, rich, and luscious red wines, we've got a helluva #JaMGoodCabernet for you.
Find JaM Cab in the wine aisle or delivered to your door in under 60 minutes!
Comments
Commenting has been turned off.