February 19, 2020 | JaM Cellars
JaM Those Winter Blues!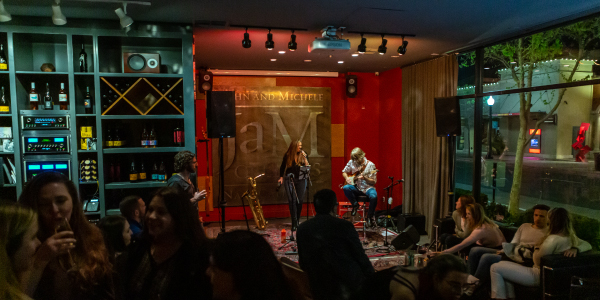 9-1-1, winter's still here!

So we're calling in our favorite bands Highway Poets, Chris Pierce, and Sunny and the Blackpack to play us through February and March while we cozy up at the JaM Cellars wine and music studio in downtown Napa.
Three isn't a crowd when the Sam Johnson Trio takes the stage on Friday, March 6th…it's a party! Discover new music from bands like Witherwards on March 7th, Fellow Vessel on March 14th, or Full Chizel on March 20th.
Weekend JaMSessions kick off at 9PM every Friday and Saturday night. Grab a delicious glass of Butter Chardonnay, JaM Cabernet or California Candy Rosé and find your favorite spot to move to the groove. Want to get the party started early? You can always meet us for complimentary Toast with Toast Sparkling wine at 4PM every day.
Do you want a sneak peek on the upcoming schedule? Tune in to our Facebook page for the full schedule updated every month. See you there, JaMFans!
Comments
Commenting has been turned off.