March 15, 2022 | Butter Chardonnay, Easy Entertaining, Food Pairings, Mother's Day, Recipe | JaM Cellars
Favorite JaM Cellars Wine and Brunch Food Pairings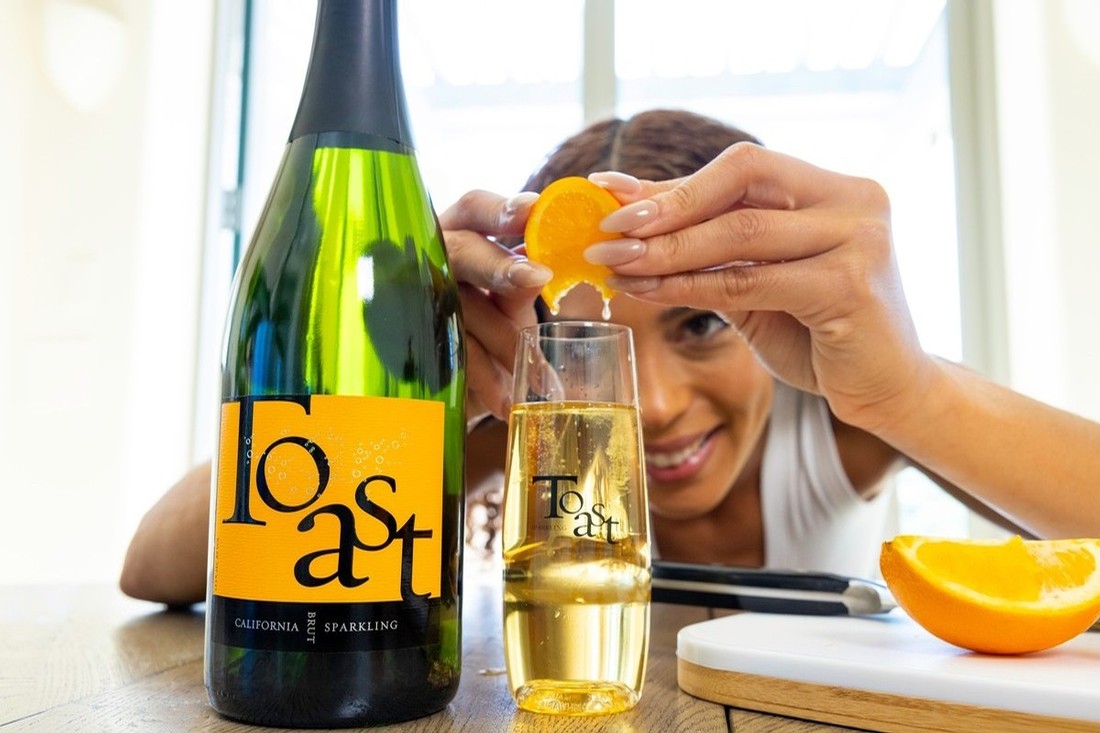 Enjoying brunch at home is WAY more fun than trying to squeeze into a restaurant on one of its busiest days of the year. Hosting at your place means you can control the guest list, the music and the menu. But when it comes to the menu–what in the world are you supposed to make?
We've done the hard work for you, so you can simply sip back, celebrate spring and tuck into breakfast with wine. Here are our wine-derful, egg-cellent brunch pairings:
When it comes to blueberry waffles for brunch, go chard or go home! Our lush Butter Chardonnay is the perfect match for not-too-sweet blueberry waffles. This boozy pair will have you sprinting to the buffet for seconds. Every. Single. Time.
The beauty of an easy overnight casserole is that you'll have more time for sipping before your guests arrive instead of sweating in the kitchen. Prep this one the night before, then simply throw it in the oven as your guests arrive–greeting them with a glass of Toast Sparkling, of course.
Chocolate and wine are a girl's best friend, right? So, what about serving both at your next brunch? One bite of these decadent chocolate waffles will have you scrambling to find Butter Cab, because these two brunch favs go together like, well…Cab & Chocolate!
Cabernet? More like, caber-yay! You might be thinking, "red wine for brunch??" but that's only because you've never had it paired with huevos rancheros. Trust us, this pairing will take your brunch to the next level. And honestly, if you enjoy a mimosa for breakfast, you Butter believe red wine is fine, too.
The bursts of fruity flavor from the Butter Cab will complement this popular spicy Mexican-style brunch food so well that your guests will be wondering where you learned to pair like a pro.
Fried chicken and bubbles make for one of the greatest pairings any brunch menu has ever known. #Facts. The oil, salt and fat of the chicken lends itself perfectly to the creamy effervescence of the Butter Bubbles–cleansing your palate and offering a sparkling surprise with every sip.
We definitely didn't waffle over these chicken and waffle recipes. Check out a few of our favorites:
Level-up your spring picnics, Sunday brunches and everything in between by bringing along the perfect JaM wines. From smooth Butter Chardonnay to excitable Butter Bubbles, there's something for everyone at your brunch table.
Comments
Commenting has been turned off.