June 24, 2020 | JaM Cellars
JaM Cab Is The Red To Your White & Blue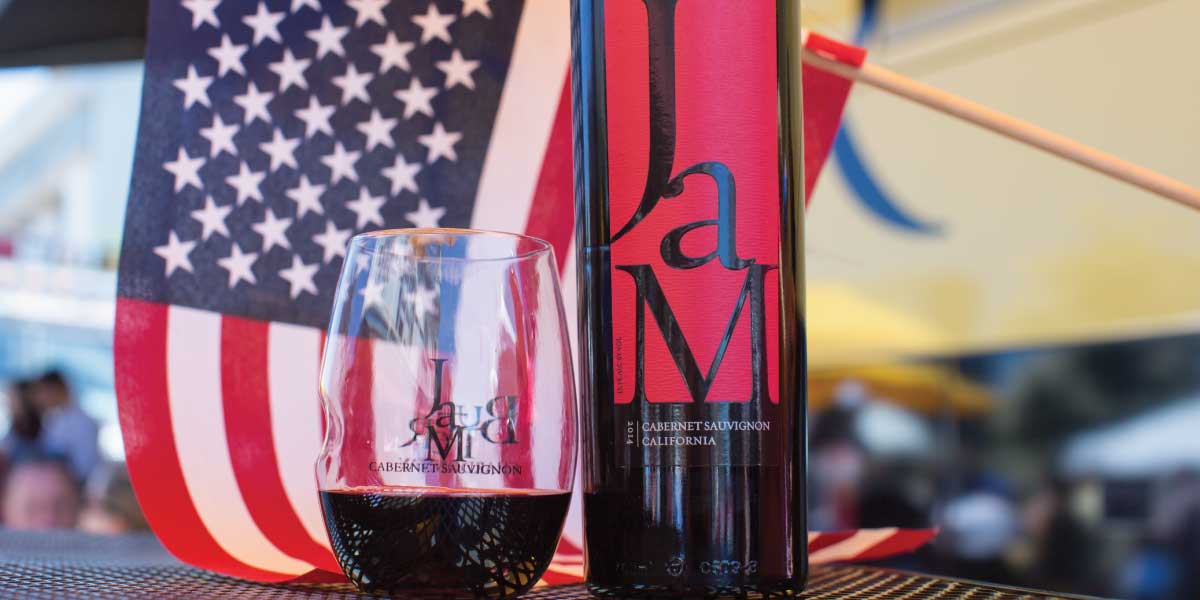 "Red Wine & Blue"
We're JaMming to freedom, friendship and FUN this 4th of July as we roll out the "Red Wine & Blue" to celebrate America's Birthday! While you're grilling, chilling and freely sipping, here's some easy super recipes to pair along your most sippable JaM Cab all firework day long.
White Mac & Cheese
Is there anything more All American than Mac & Cheese? Go ahead and make this ahead so you can reheat this yummy comfort food and keep the party rocking!
Blue Cheeseburger
Three cheers for the red, white & blue! This indulgent Blue Cheeseburger is sure to win some smiles with plenty of bacon, because 'Merica!
Blue Cheese Sauce
Grab ALL the dipping stuff because you won't be able to get enough of this cool creamy dipping sauce. We're talking carrots, celery, and chips galore.
Red, White & Blue Popcorn
Mix up a patriotic pop with some fresh popcorn, dried blueberries and dried cranberries in this faster than a speeding firework recipe.
No Bake Cheesecake
It's hot enough, we don't need an oven. This easy no-bake cheesecake recipe will be the sweet treat we're looking for as the sparklers light up the sky at the end of the night.
JaM Cab Red
This juicy, JaM Cab is so easy to love, even your beer-drinking buddies will ask for a second glass. The perfect addition to your summer BBQ with its smooth, ripe and juicy California vibes, make sure you have more than a few bottles.
And with one last sparkle, we're wishing a Happy Birthday to the "J" in JaM! JaM Cellars Founder, John, deserves all the fireworks as he rings in his birthday on Independence Day too. We'd be wine-less without you, John, may your day sparkle like a glass of Toast!
Comments
Commenting has been turned off.