October 18, 2018 | JaM Cellars
Holiday JaMs 2018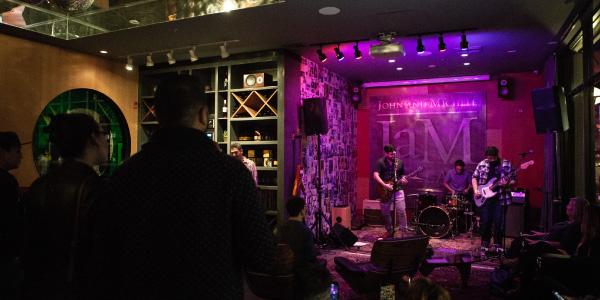 The Holidays are upon us
...and so are Holiday JaMs at the JaM Cellars wine and music studio in Downtown Napa. We're showing no signs of stopping, and we've brought some Toast for popping…the lights are turned way down low…come see the show, see the show, see the show!
We are closing out the year with the live music every Thursday and Friday nights in November and December, except for Turkey Thursday of course. You'll have to do some JaMming in your living room to our Holiday playlist to work off that extra bottle of Butter and pumpkin pie!
Got family and friends in town? The good news is we've got a range of artists and that means something everyone can enjoy. We're kicking off November with a little some indie tunes from Highway Poets and Complicated Animals and bringing it all together at the end of the month with Static and Surrender.
We'll be rockin' around the Butter tree on December 6th because Zack Freitas is coming to town! Come and ring your jingle bells with us as we groove to JaM Cellars mainstays like Chris Pierce and other favorites too! You can always stay tuned to our events page for the latest lineups so you never miss a beat.
We can't wait to drink and be merry with you as we wrap up another Butter year of fabulous music, and JaM-ilicious wine in 2018!
Comments
Commenting has been turned off.