July 18, 2019 | JaM Cellars
Hey Sugar, Sugar how'd you get so wine?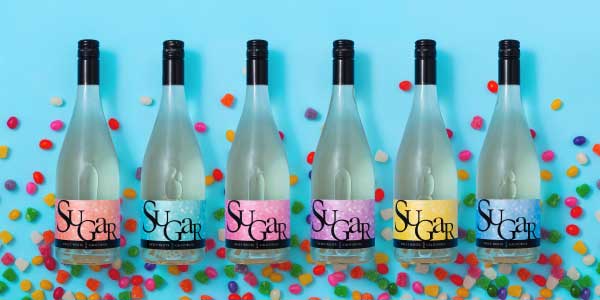 Here at JaM Cellars we've been craving a little something sweet, so we made you a special treat called Sugar! This soft, sweet white wine is simply sippable and so easy-to-love.
Just like a summer day, one glass will make you California-dreaming with honeyed citrus, lush peach and a sweet kiss of Meyer lemonade. With a zippy little finish, it's better than sunshine and birthday cake, all rolled into one!
Here's the catch...
you can ONLY find it online or in our JaM Cellars wine and music studio, in downtown Napa! To celebrate Sugar's deliciousness, shipping is included on any number of bottles for a limited time, so get it here first! Order a case because we know you'll be craving more.
How do you take your weekend fun—one Sugar or two? Join us at the JaM Cellars wine and music studio, downtown Napa on Saturday, 7/20 from 4-6pm to welcome Sugar into the JaM-ily. We'll be sippin' on Sugar, dishing out some super fun giveaways, winning prizes and of course enjoying some sweet treats! Join us early to beat the Sugar rush!

Comments
Commenting has been turned off.