July 15, 2020 | JaM Cellars
Glamping Season Is Our JaM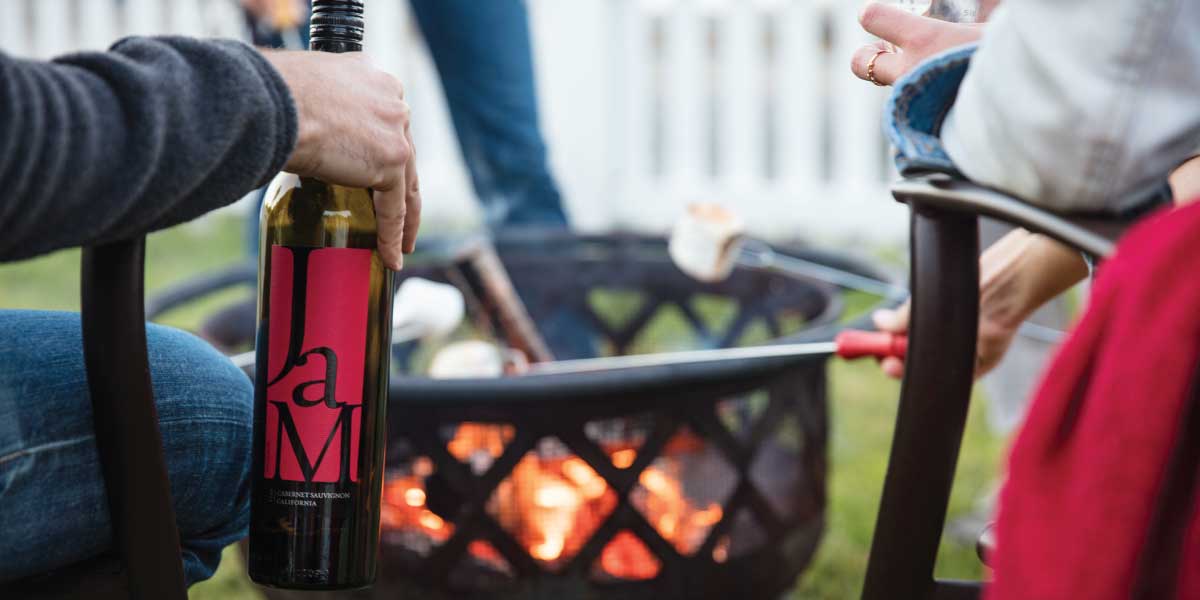 Love drinking wine outside?
Indulge your outdoorsy self this glamping season with plenty of #ButterChardonny and a little flair! #Optoutside with this backyard glamping how-to:
Love Me Tinder
Nothing is more of a vibe than cooking your food around the campfire. We're grabbing a super-easy, portable propane grill and making all the snacks.
Glamp Goodies Checklist:
• Gas up a Portable Grill (no kindling required!)
• ButterCans for simple sippin' in the cooler
• All the fixings for a walking taco dinner
• Marshmallows, chocolate and grahams for s'mores of course
Raise The Roof On Your Tent Game
Trick out your outdoor living space with some of these tent ideas to give you five-star vibes on your backyard adventure, including an air-mattress and cozy blankets, some solar lights tiki torches to light the way, a cooler to keep your #ButterCans chilled, and a heated water bottle at the end of your sleeping bag to keep you warm all night long. Check out these best Glamping Hacks on Pinterest to inspire your own set up!
Make It A Mood
Whether you're glamping with your girlfriends or with your sweetheart, make it a mood and pack out a bunch of flameless candles. Because if we're taking selfies, candlelight is like, so flattering.
Spooky Stories To Tell In The Dark
We're not scared, you're scared! Go outdoor OG and tell stories 'round the campfire for a throwback camp activity. Take a page out of Campfire Stories: Tales from America's National Parks or get everyone involved with some Story Cubes to craft a spooky story. Just don't spill your Butter in suspense!
Pour Up S'more JaM Cab
Grab your GoVino of JaM Cab and roast those marshmallows to perfection. Are you a "just done" or "totally burned and toasty" kind of s'more person? Whatever your style, compile your ideal ooey-gooey chocolate treat and cheers with juicy JaM Cab for a true camper's delight.
Sippin' Under The Stars
After your full day of glamping fun, wind down with a little stargazing under the moonlit sky and take a lesson in constellation gazing by downloading one of these stargazing apps to learn a little something along the way.
Cheers to the nights we'll remember and the adventures we can't forget with JaM Cellars wines and the great (backyard) outdoors!
Comments
Commenting has been turned off.