February 16, 2017 | JaM Cellars
Friday Night JaMSessions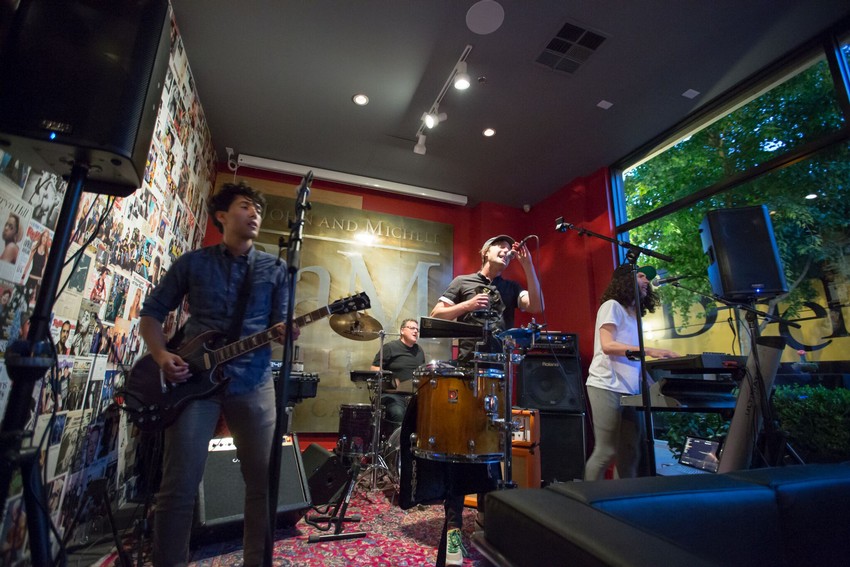 You've probably already heard JaM Cellars Napa is a wine and music-lover's home away from home.
We've kitted the place out with comfy couches, drum ottomans, Rolling Stone magazine covers, Fender guitar barstools, old-school vinyl records, and plenty of our luscious, easy-to-love wines Butter, JaM and Toast. But you might not know that every Friday night, we have a JaMSession in our living room with some of the hottest bands around!
We bring in amazing performers like multi-instrumentalist and vocalist Chris Pierce, who's opened for Seal and played all over the world. As the Presenting Sponsors of BottleRock 2017, we're also on first-name terms with a lot of the bands slated for this year's sold-out festival. In February we hosted JaMSessions with Pacific Radio and Serf & James, and in March we're bringing another BottleRock artist to our cozy corner stage…check out our calendar.
If you're into awesome live music, small intimate venues, and luscious California wine, you need to get down here and JaM with us! No cover, and no reservations required.
Comments
Commenting has been turned off.