July 20, 2017 | Butter Chardonnay, JaM Cellars, Napa, Summer | JaM Cellars
Butter Chardonnay 2016 Vintage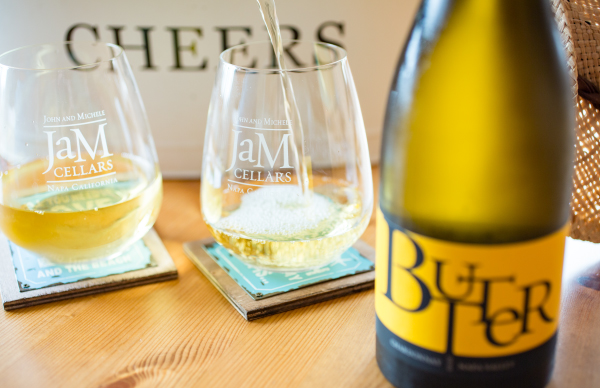 Almost sold out!
Congrats to all our ButterLovers – we're almost sold out! But we planned ahead (Yay!) and more tasty Butter has been mellowing and getting ready for this very occasion. The 2016 vintage is creamy and Butter-ful—just the way you like it.
Watch for its release in stores this August and at JaM Napa and online. Grab a bottle and tell us what you think on Facebook or Instagram. Better yet, grab your friends for a Butter-tasting and post some pics #jamcellars #ButterisBetter. Don't have any of the 2015 vintage? Well…we do have maybe just a couple cases left here at Butter HQ…get 'em quick.
And join us at JaM Cellars Napa for the 2016 Butter Splash Bash, Saturday 29th July 3pm – 6pm to try our newest Butter, win prizes and tell us what you think. Yum!
Comments
Commenting has been turned off.