October 17, 2019 | JaM Cellars
Five Things to Fall For...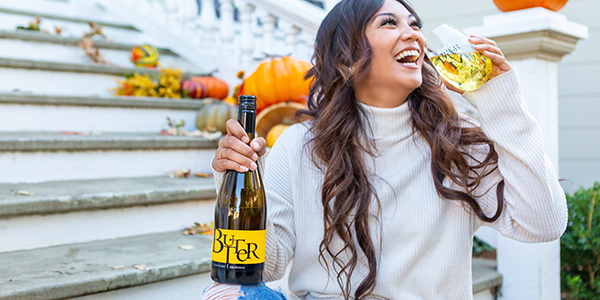 We're planning an awesome fall, so join us using #JaMCellars and tell us how do you fall?
Hayride mayhem
This Fall classic just got a whole lot more fun with a stash of grab-n-go ButterCans. Four in pack means plenty to go round, careful not to splash!
Be the (after)life of the party
Stock up on plenty of chilled Butter Chardonnay and delicious JaM Cab for some grownup time after a long night of ghosts and giggles going door-to-door.
Gather by the fire pit
It's officially sweater weather and that means we're ready to get toasty by the fire pit and tell the BEST ghost stories over a juicy glass of JaM Cab.
Hike among the fall foliage
Our wanderlust goes year-round and when the fall leaves change we're itching for adventure. Time to pack up some ButterCans in a backpack and hike out to the best local hiking spot to see the leaves change. Don't forget to snap a selfie and tag #JaMCellars
Fall movie marathon
It's a chilly Fall Friday night and you bet we're staying in with Butter, popcorn and a movie binge. We are all-in on this awesome list of fall-time favorites. When Harry Met Sally, Love Story, Practical Magic? You bet! We'd also add Hocus Pocus…tell us your fall picks @JaMCellars
Comments
Commenting has been turned off.