October 19, 2016 | Butter Chardonnay, Events, KAABOO Del Mar, Summer | JaM Cellars
Everything's better with Butter… even KAABOO Del Mar!
Have you ever looked back at your camera roll and wish you could go back and relive the memories all over again? Maybe from a weekend with your besties, sitting on the beach, or belly-laughing on the sofa?
That's how we feel after our fun filled weekend in San Diego as the official wine of KAABOO Del Mar! Anyone reading this who went, THANK YOU for hanging out, showing us a great time and sharing the love for Butter Chardonnay!
We had an amazing time broadcasting live from the ButterLounge with KyXy 96.5 FM Radio's Susan Devincent, and checking in on Facebook Live with Sonic from Energy 103.7 FM. Everyone in the ButterLounge got a chance to get up close and personal with Echosmith and Finish Ticket, not to mention rock out alongside Aerosmith, Jimmy Buffet, and Jack Johnson on the mainstage.
Check out our favorite moments in this video and take a glimpse into our camera roll on Facebook.
Sunshine, live music and a chilled glass of creamy-licious Butter Chardonnay—now that's our kinda JaM!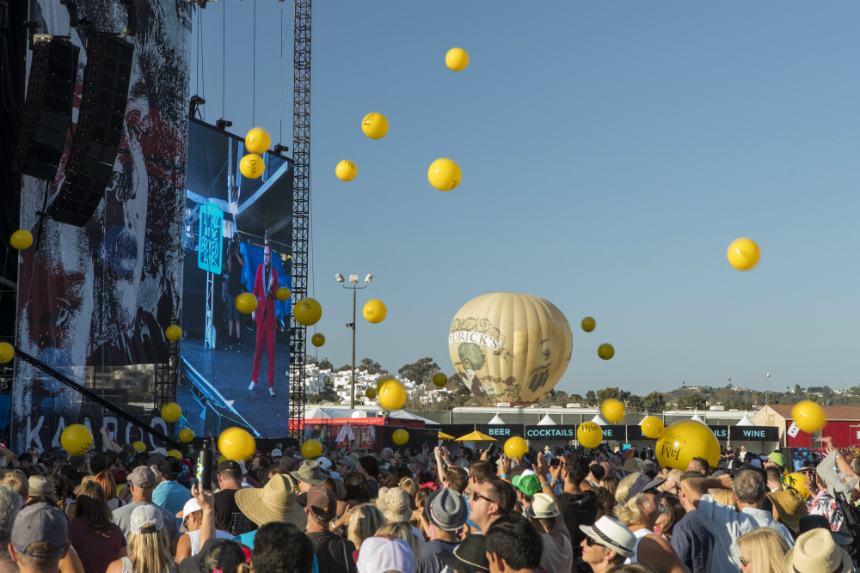 Comments
Commenting has been turned off.