May 17, 2018 | JaM Cellars
Dream Big at the JaM Cellars Candy Cabana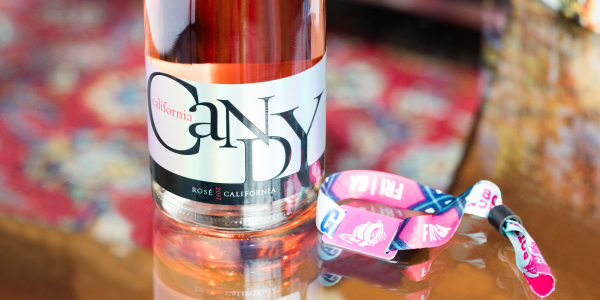 Rosé and Frosé All Day...
Visions of California Candy ran wild when we dreamt up the JaM Cellars Candy Cabana! Come with us on a magical journey with a mini-escape inside a magical wonderland filled with rainbows, glitter, and did we mention a unicorn? It's just as amazing as it sounds, and we're crafting it just for this special weekend!
When life gives us BottleRock, we bring the glitter! We are ready to bling you out at the Candy Cabana where you can rosé and frosé all day with JaM's newest wine Candy – it's as pretty as it is delicious. With our Glitter Artists, we'll give you a little extra sparkle to rock, and get lucky in our glitter tornado to win some fun prizes!
And catch a rare snap with Cali the Candy Unicorn! Yes, yes you Can-dy! Watch the glittery magic unfold and get ready to share this fabulousness on Instagram using #CaliforniaCandy and #BottleRock!
Comments
Commenting has been turned off.