October 19, 2016 | 4th Friday JaMSessions, Butter Chardonnay, Events, JaM Cabernet, JaM Cellars, Napa, Live Music, Toast Sparkling | JaM Cellars
Come On Over!
Come visit our home in downtown Napa. Order a flight of your favorite wines Butter, JaM and Toast, sip by the glass or bottle. Once you're all settled in, turn up the tunes with your pick from our extensive list of classic rock and pop vinyl records, sink into our comfy couches and booths, order some food, and have another glass of wine (because wine not?!).
Want more reasons to come?
4pm toast with Toast! Every day at 4pm…on the dot.

Sunday Funday. Bottomless Toast-mosas, brunch and football! We're hosting NFL brunch every Sunday from 10am-2pm. Get bottomless Toast for $20 with any brunch order!

Monday night football. Cheer on your team on the big screen.

Rock-n-roll Tribute Tuesday. Every Tuesday at 7pm come celebrate epic rock songs and artists on the big screen. Join us for a new rock-umentary every week! Up next, Pink Floyd's The Wall on 10/25.

#WineWednesday calls for a glass of Butter, JaM or Toast and we'll roll a classic movie while you sip (think Sideways, Bottle Shock, Pretty in Pink, and Ray—coming up October 26).Wednesdays at 7pm.

Thursday (a.k.a) Li'l Friday. We're always happy, but this is our happier hour, well, actually two hours! From 4-6pm any wine purchase includes a tasty small plate from our menu at no extra charge.

Friday night JaMSessions. Friday night, live music and great wine… we're in! Fridays at 9pm for free live performances from up-and-coming bands like Astro Tan (10/21), Dangermaker (10/28), Staring at Stars (11/4) and Serf and James (11/11). No reservations needed.
Check out our calendar for upcoming events and pencil us in. We can't wait to see you!
Can't get to our home in Napa for a while? Crank some music, catch a movie and crack your favorite bottle of Butter, JaM or Toast right in your own living room—we'll be right there with you in spirit… oops, we meant wine!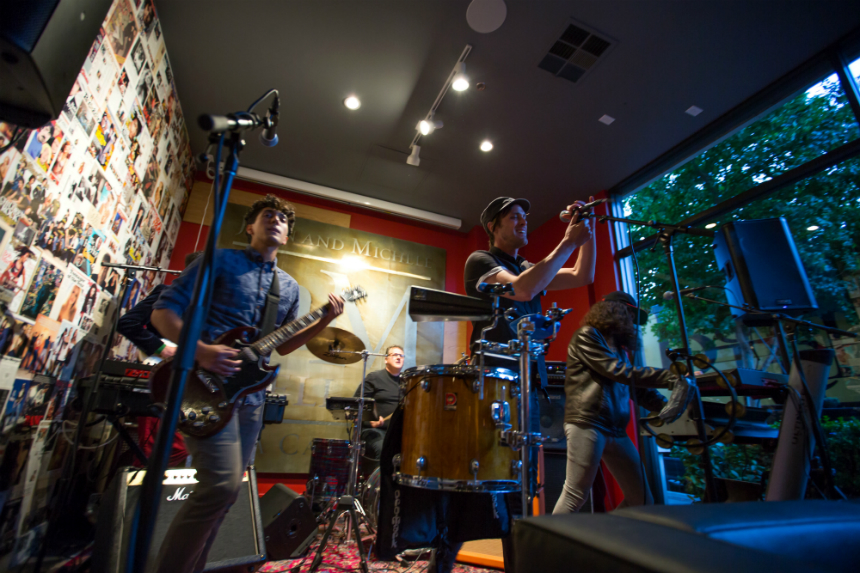 Comments
Commenting has been turned off.