May 20, 2020 | Holidays, Memorial Weekend | JaM Cellars
Memorial Moments Worth Remembering...Cheers To That!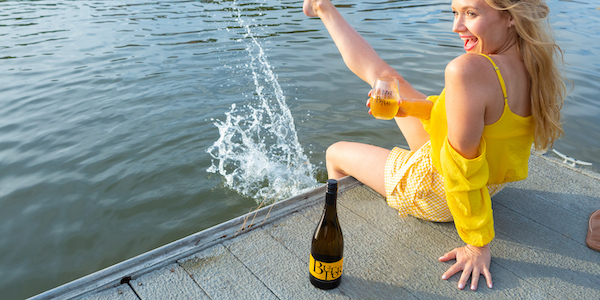 True Start to Summer
Memorial Weekend marks the true start to Summer, and we are ready. Break out some ice-cold Butter Chardonnay and raise a glass to freedom, friendship, and fun! Sip on these suggestions for a new-norm Memorial weekend:
Start Out Outside
With a 3-day weekend ahead of you, take Saturday on a long hike to soak in all that summer sunshine (SPF 50 please!). Head off the beaten path and be socially distant with a trail map like AllTrails. Add a few ButterCans in your pack to enjoy the accomplishment, and the view, at the peak.
Toast the Weekend
Memorial Day vibes peak Sunday at 5pm PDT as we tune in to the virtual Memorial Day Concert at Home on PBS! We're feeling patriotic already! Find your comfy spot, relish the time to relax and sip Toast Sparkling while you watch.
Sip Poolside
If you haven't ordered your adult kiddie pool yet, what are you waiting for? Grab a straw, a cute floatie and your Butter bikini…it's time to soak up some Vitamin D and totally chill. Don't have a pool boy to bring your Butter? No stress! Drizly is at your service with delivery in less than 60 minutes.
Fire Up The BBQ
The signature scent of Memorial Day is definitely BBQ and JaM Cab. So, crack open that red and enjoy cooking in the great outdoors…did someone say ribs? For that perfect snack while you sip, try this Patriotic Snack Mix or refreshing wine popsicles to keep you so cool.
Now that you're feeling tan, fit, and well-fed, you'll need to replenish your supplies with plenty more Butter Chardonnay where that came from! Call on the wine fairies to deliver straight to your door with Drizly, InstaCart, or the JaMStore.
Three cheers for kicking off red, white and rosé season!
Comments
Commenting has been turned off.