October 19, 2016 | Easy Entertaining, JaM Cabernet | JaM Cellars
Casual Cabernet? You bet!
JaM Cabernet...
is rich, lush and super smooth, but don't feel like you have to stand on ceremony to open a bottle. We asked for some chilled out ways to enjoy JaM's berry-licious goodness and these girls knocked it out of the park. Check it out!
Sea Salt Secrets says bring on the BBQ but skip the table cloth (it's only going to blow away anyway) and opt for paper plates and food served in foil.
Jaclyn Murphy suggests outdoor game night (LOVE, LOVE, LOVE the larger than life game pieces!) and she thinks JaM goes great with LaMb! Or try Mary Makes Good's backyard bonfire…with ooey gooey s'more's? Yes, please!
Chilly versus chilled out? The Flavor Blender says don't be afraid to spice things up and gives us these easy and exotic Indonesian meatballs that you can serve hot or cold.
I do deClaire has a brilliant tip: figure out exactly where in your house/yard your party guests are going to be, and focus on cleaning (and prepping) only those areas. Why have we never thought of this before?
Host your own casual Cabernet evening with JaM. Don't forget to sip, smile and share #JaMCellars #ChillWithJaM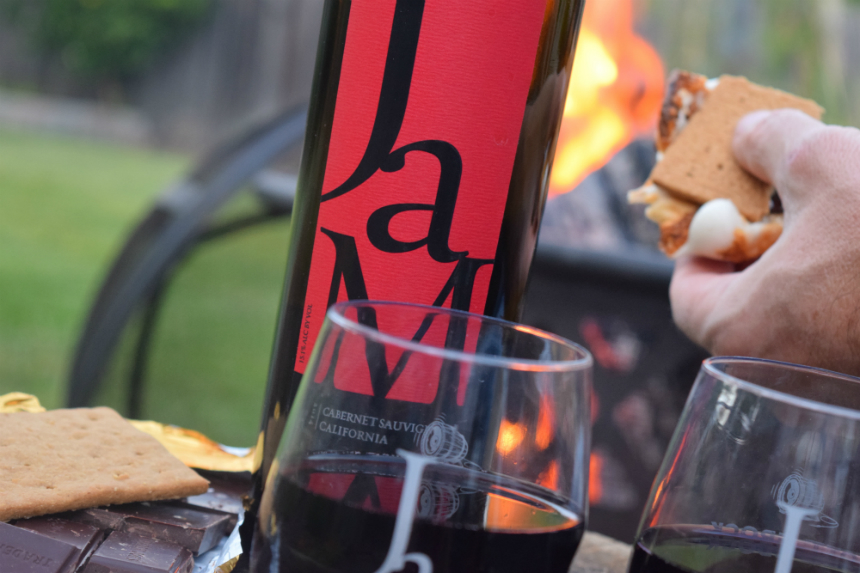 Comments
Commenting has been turned off.