November 21, 2016 | Butter Chardonnay, Holidays, Life Hacks | JaM Cellars
Butter makes even the Holidays Better!
A little Butter goes a long way to get you to New Year's intact…
Butter Now! Instead of the stress of hitting the mall, just hit the Buy Now button–with a luscious glass of Butter in hand, of course! Relax, unwine-d, AND get your shopping done (…in your PJs!). Loving Curvy Girl Chic's top 5 tips for slaying Cyber Monday – just add Butter!

​Potluck? ButterLuck! Enough already with scrambling to make a fancy side! An extra bottle of Butter (or two) is always welcome. You'll save time and energy—and save the party from running out of wine. Total wine-win! (See what we did there?)

Will run for wine. Don't miss your workout—it's now you need it the most to feel great about that extra glass—or two! We're loving the wine-spiration from ChinupApparel.com…BFF gifts – check!

DIY décor. Get inspiration from your fellow ButterLovers like this Butterful display of flowers. We're loving the tons of tips and guides online, like this one from Bustle.

Butter up the relatives. Loving Kelly Bauer's tips for making the Thanksgiving table conversations light and fun this year (…especially the Ross GIF!) And everyone loves a splash of Butter! Maybe sometimes it feels as if it's the only thing you have in common, but then again what more do you need…?
How do you Butter through the Holidays? Post or message on Facebook #JaMCellars @JaMCellars. Happy Holidays!!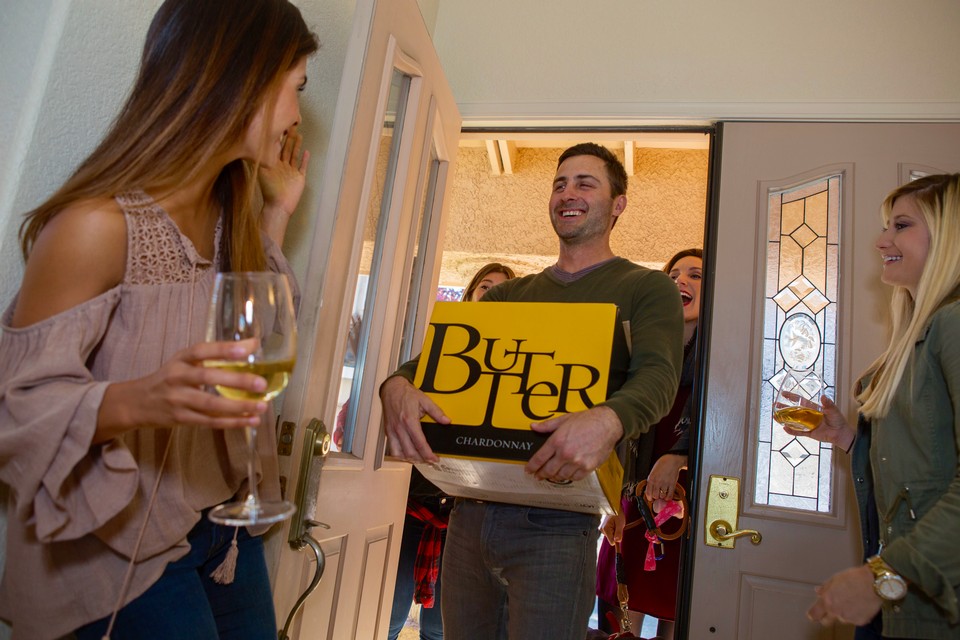 Comments
Commenting has been turned off.