March 24, 2017 | JaM Cellars
Butter Chardonnay – Now from Napa Valley too!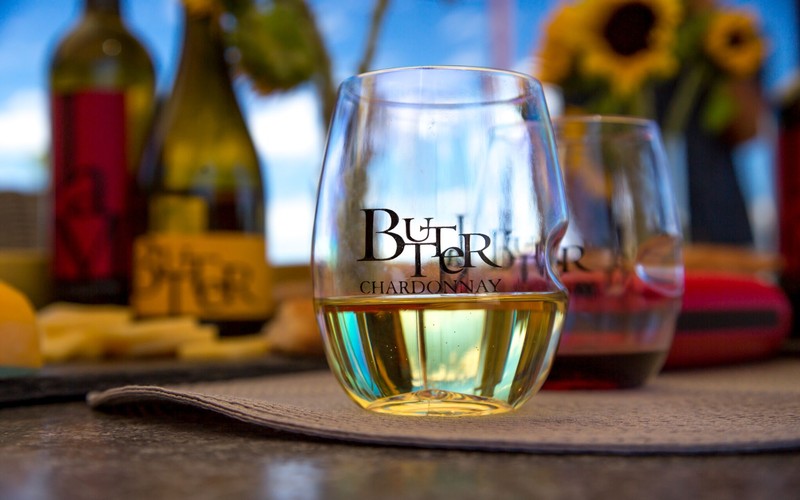 Spring time is wine time...

Spring is finally here! Which means it's time to release our bright and beautiful 2015 Butter Chardonnay, Napa Valley...the ultimate springtime accessory!
Check out the selection of JaM Cellars' wines and place your order.
We're celebrating this new release with a 20% discount on all JaM Cellars Napa Valley wines - Butter Chardonnay, Napa Valley or JaM Cabernet, Napa Valley - if you order on or before 3/31/17. Take advantage of our shipping incentives: One case purchasers receive 33% off, two case purchasers receive 66% off, and three case purchasers receive shipping included on ground service. Order Now! For monthly JaMClub Members, ground shipping is included plus you will be entered in the next two months' raffles to win two tickets to BottleRock 2017! Join Now!
Mmm, mmm, yum
Apple pie...lemon-hazelnut crème-brûlée...resistance is impossible. Cold fermentation gives this wine a rich, silky texture that wraps your mouth in creamy perfection. And careful aging in our own blend of new oak brings it all to a luscious, lingering finish that's pure Butter, Napa!
This Napa Valley wine is our top-shelf Butter, made from Chardonnay grapes grown in the beautiful, world-famous winegrowing region we call home. Thanks to those premium grapes, Butter, Napa Valley layers on classic varietal character and a whole new world of brightness, complexity and depth to the creamy Butter-y goodness you already know, love, and crave.
Butter, Napa – direct from our fridge to yours!
You can't find this wine in stores...it's exclusive, smaller production and we only sell direct to our JaMFans. Stop by JaM Cellars Napa and try it side-by-side with the original Butter, California!
Lucky BottleRockers get to sip on Butter, Napa in the sunshine with Maroon 5, Tom Petty, and Foo Fighters this Memorial Day weekend. Can't make it? Don't worry. Order your Butter, Napa Valley and crank up some tunes in the back yard with a couple of glasses of Butter-liciousness!

Cheers,
JaM Cellars
Comments
Commenting has been turned off.