December 16, 2019 | JaM Cellars
Butter Bottle-Wrapping Like a Pro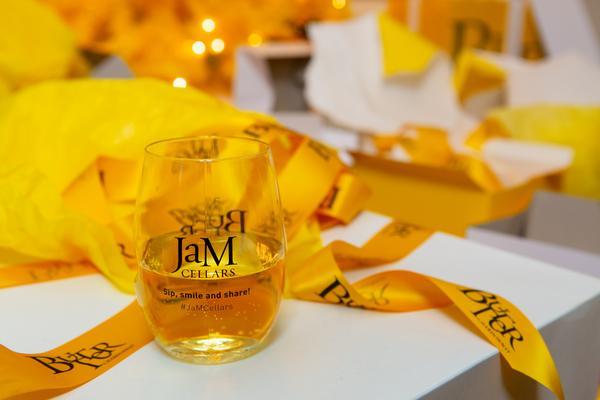 Perfect gift!
You can't have too much wine for Holidays, so it's the perfect gift, right? Rich creamy Butter for your bestie? Tall, dark, rich and smooth JaM Cab for Mike in Accounting? Pretty and delicious California Candy Dry Rosé for Becca the best stylist ever; and Toast Sparkling for your boss (promotion please!).
But wrapping bottles can be a royal pain and end up with more "Doh" factor than "Wow" factor. And really who has time to search Pinterest for wrapping ideas when you still need to shop for that LBD for the company Holiday party…
Just follow our super-simple #HolidayHacks for Butter bottle-wrapping!
For the Fashionista: Roll up your bottle in black tissue, tuck in the bottom and accessorize with season must-have, Butter-yellow scrunchies.
For the Overachiever: Order up a supply of Bottle Sweaters to match every bottle you're bringing to the party this season.
For The Last Minute Planner: Brown paper bag and a ribbon. Yes, these are all things that you have in your junk drawer and hey, we're busy so let's get 'er done. Decorate the paper bag with a sharpie if you're feeling extra.
For The Festive At Heart: In the same vein as a new car or a puppy, an artfully placed oversized bow says "Happy Holidays, I Love You."
For The Purist: Who says this bottle needs wrapping? It's all about what's inside that counts. JaM straight!
Gifts + HolidayHacks + JaMCellars wines = #JaMisMySuperPower
Cheers to Happy Holidays
Love, JaM!
Comments
Commenting has been turned off.