May 16, 2019 | JaM Cellars
BottleRock in your Backyard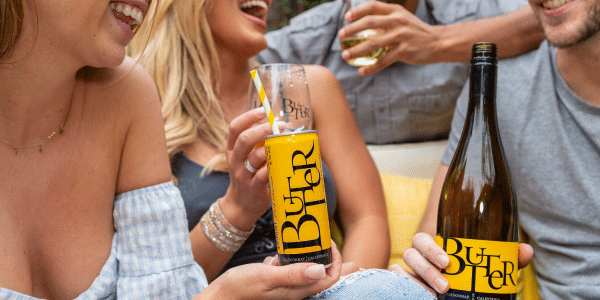 BottleRock in your Backyard
Can't make it to Napa this year for BottleRock? JaM has got you with our recipe for a backyard BottleRock…it'll be like you're right there with us!
∙ Gear up. Rally your besties and bring on your favorite festival fashion
∙ Set the stage because you know a good party is all about the setting. A few blankets, outdoor cushions, a tub full of your favorite Butter Chardonnay (throw in a few CandyCans for good measure) and you are all set to be under the blue sky and groovin' all day long.
∙ Plug in your speakers and turn up the official ButterBeats BottleRock Playlist, available on Spotify!
∙ Fancy something frosty? Make your own California Candy Frosé with this recipe!
∙ Snack & Slay All Day. Finger foods are a must for easy cleanup (who needs plates?) and buffet style servings of watermelon-on-a-stick, super-fast Mexican Street Corn by the cob, and pretty much anything you can put on a skewer (like these cute little shrimp!)
Stay tuned as we release out Facebook live schedule of our JaMSessions. Get that projector screen out and feel like you're right there with us as we'll be livestreaming the JaMPad stage from Facebook! Make sure you're following JaM Cellars on Facebook for all the details!
Comments
Commenting has been turned off.