June 6, 2022 | BottleRock, Butter Chardonnay, JaM Cabernet, JaM Cellars, Napa, Toast Sparkling | JaM Cellars
That's A Wrap On BottleRock Napa Valley 2022!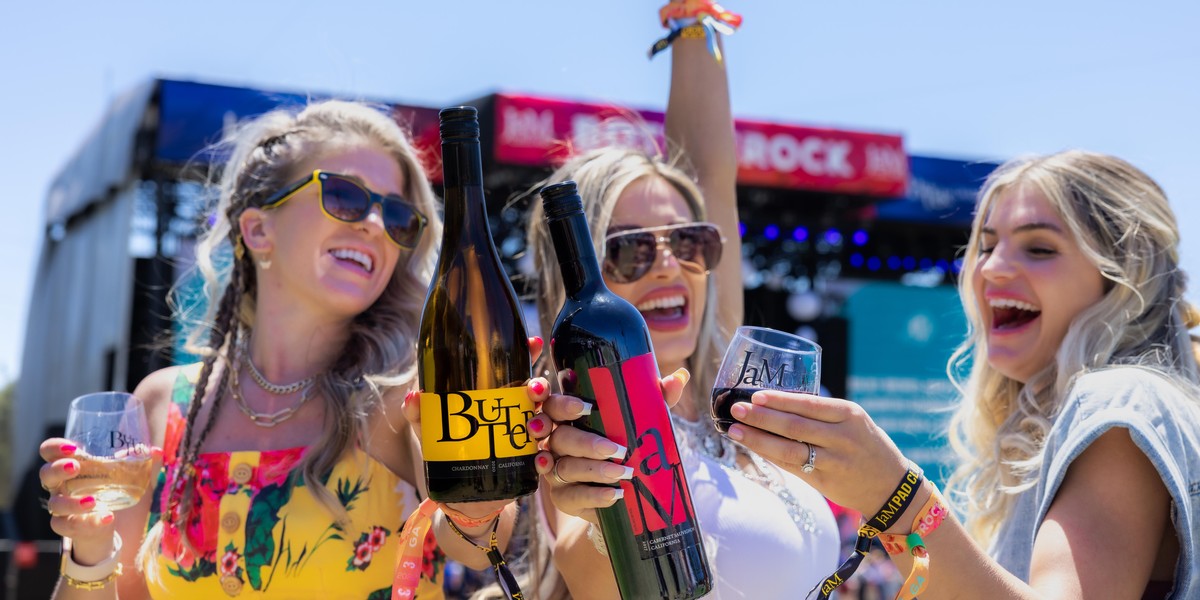 We came, we sipped, we BOTTLEROCKED! From JaMSessions at the JaMpad to the endless flow of liquid sunshine #ButterChardonnay, BottleRock Napa Valley 2022 was THE best way to enjoy our first sips of summer!
Here's a quick recap:
JaM Cellars Main Stage
The JaM Cellars main stage was popping off all weekend, especially when Metallica, Twenty One Pilots, and P!nk took center stage. Some of us even found a patch of grass and called it home for most of the day, soaking up the sun n' sips… EPIC moment? How about P!nk flying over the crowd?! IYKYK!
JaMPad JaMSessions
If you've JaM'ed with us before you'll know, there's no party like a JaMPad party! BottleRock's official 5th stage (and our very own acoustic stage and VIP lounge!) was definitely a highlight of the fest. The JaMPad JaMSessions were THE spot to BottleRock like stars. We even got to dance our booties off to Michael Franti at the JaMPad until the sun went down. Most memorable moment? Can you SWOON any harder over Ron Artis II's daughters taking center stage to sing chorus!?
Re-live these memories!! Tune in on our YouTube anytime to rewatch the LIVE JaMSessions from the JaMPad at BottleRock.
Butter Cab-ana
​​After we danced til we dropped, JaMFans got a chance to regroup at the brand NEW Butter Cab-ana.
Our JaMbassadors poured plenty of Butter Cab and Butter Bubbles in between selfie sessions at the Butter Cab-ana photo booth. (If you went to the Butter Cab-ana but didn't take a selfie...did it even happen?) Also, festival-goers got to hang out with us for LIVE meet-and-greets with BottleRock artists at 5pm every day (Justus Bennetts, Ron Artis II, and Wild Rivers). Yes, we got the hookup…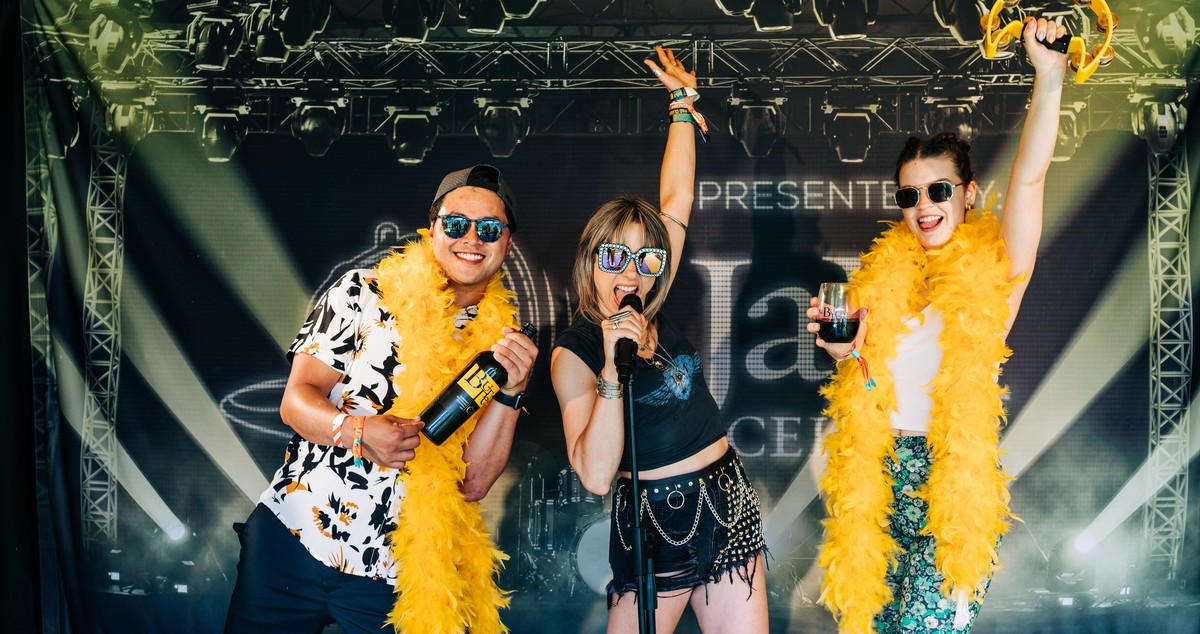 Full JaM Cellars Lineup
BottleRock was totally better with Butter!
Our headliners: Butter Chardonnay, JaM Cabernet, Toast Sparkling and Sugar Sweet White were pouring all throughout the festival at concessions stands and the JaMPad.
And for the first time ever, JaMFans were able to sip on the newest additions to the Butter lineup, Butter Cab and Butter Bubbles, exclusively available at the JaM Cellars Butter Cab-ana —a rock-star photo booth experience that was also new for this year!
Check out our BottleRock2022 highlight reel for all the sippable moments you may have missed:
Keep the Festival JaMs Going All Year Round!
Don't worry, besties; you can keep BottleRockin' all year round:
• Keep sippin' on your fav lineup from the festival! Find Butter Chardonnay, ButterCans, Butter Cab, and Butter Bubbles, JaM Cabernet, Toast Sparkling, and Sugar Sweet White in your nearest wine aisle, or order online for delivery right to your door in 60 minutes or less.
• Crank up the only radio station that mixes ALL the delicious artists from BottleRock: the famous "Summer Festival JaMs" playlist, poured by JaM Cellars on iHeart Radio.
• Festival from the couch! Tune into our JaMHappyHours for LIVE music every Thursday and Friday @4pm for more of what you heard at BottleRock 2022.
• Come JaM with us during our weekend JaMSessions. ​​Our wine & music studio rocks downtown Napa with a comfy, music-driven wine vibe and the state-of-the-art sound system makes it easy to chill out with friends over a glass, flight, or bottle of delicious JaM Cellars wines. Check out our Facebook calendar for our current live music and events!
Re-live all your favorite BottleRock moments with a glass of Butter in hand! Stock up at your closest wine aisle or delivered straight to your door, and follow us on IG, FB & Twitter to stay updated on all things BottleRock.
Next up: Ohana Music Fest! See you there, JaMFam!
Comments
Commenting has been turned off.