June 14, 2018 | JaM Cellars
A Toast to the Best Bridesmaid Ever (You!)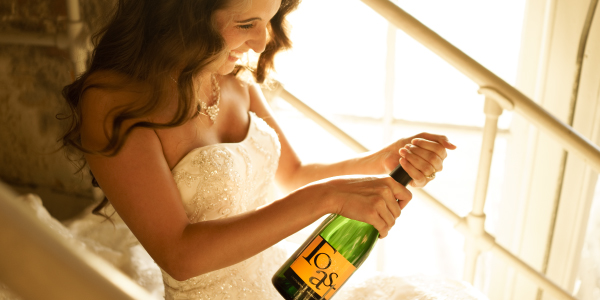 Wedding Season!
You've got 27 Dresses and hopefully at least one of them still fits! It's summer and you know what that means…yes its Wedding Season! It seems like every summer you have more and more friends tying the knot. As a lady of the bridal party, we know that you're expected to lead the charge on a seriously good time. We've got you covered with our top tips for making your bridesmaid duties a breeze.
• Butter up your event planning skills. With our Wine Calculator, you and the bride can figure out exactly how many bottles you'll need for the perfect day of bliss and Butter.
• Always bring bubbles to a dress fitting. Whether you're picking out the bridesmaid's dresses for the crew or getting the final approval on the perfect white dress for the bride, a glass of Toast in the ice bucket makes it even more fun to say YES to the dress. Don't forget this handy wine handbag!
• Keep the bridal suite stocked. You know that a bride will always forget to eat the great dinner she planned for everyone! Help her keep those butterflies at bay with a few healthy snacks (think almonds, grapes, some healthy crackers) and of course a few chilled bottles of Butter on hand. Call down to room service to get glasses if you can, but we won't judge you for the plastic hotel cups either.
• Trade Vegas for Wine Country. Get out your boas and matching Bride Squad shirts and join us for a different kind of bachelorette Party in Wine Country. Meet us at the JaM Cellars wine and music studio in downtown Napa. Even better if you can plan on joining us for a JaMSession where there's no cover charge and the Butter flows all night long! Every day we do a toast with Toast at 4PM, and we can't think of a better way to get your night started.
That's another wedding down! By the time your big day comes, you'll know exactly how many bottles of Butter it takes for a good time! But then again, that's what you'll have your bridesmaids for.
Comments
Commenting has been turned off.