October 4, 2021 | JaM Cellars
10 Ways to JaM with Us–Near or Far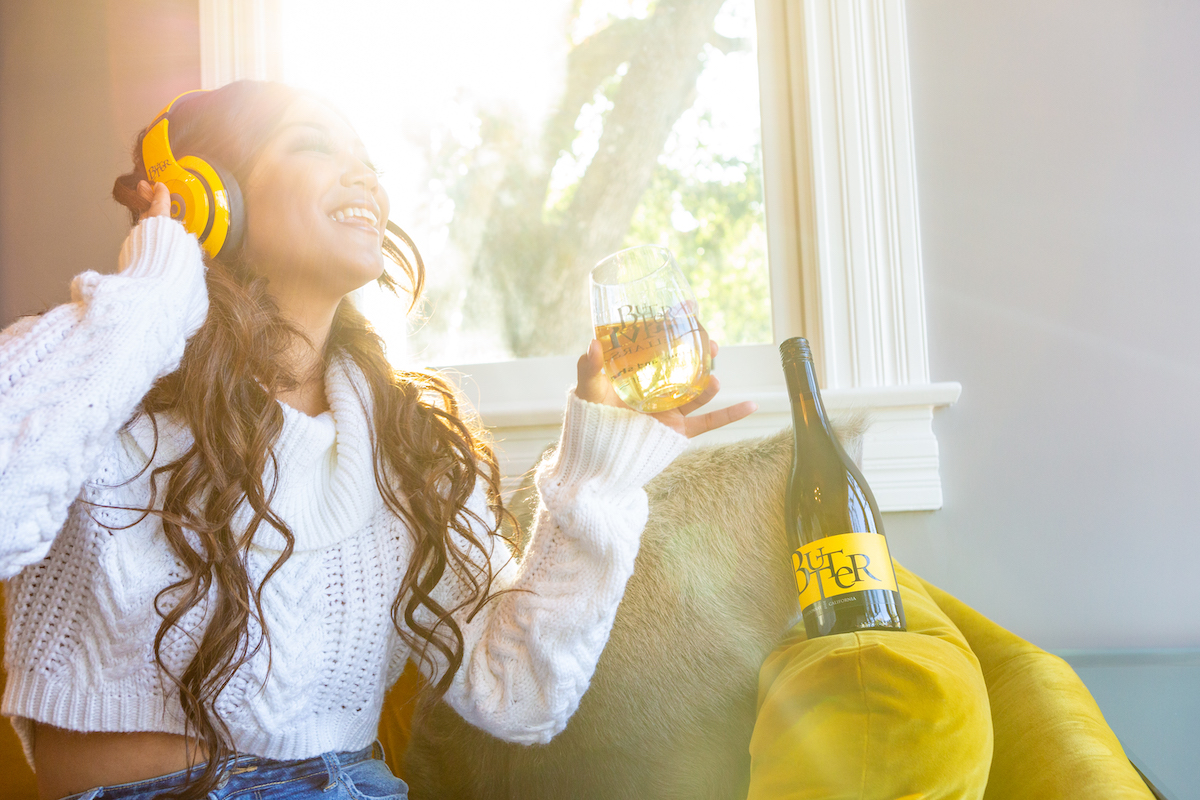 If you couldn't tell, we're pretty big fans of music around here. And honestly, with a name like "JaM Cellars" how could we not?!
When our founders, John and Michele (the "J" and the "M" in JaM) launched JaM Cellars, their main goal was to make delicious, accessible wines that everyone could sip back and enjoy. You know how sharing a great bottle of wine brings people together? Well, we think great music does that, too!
To keep the JaMs (and wine) flowing at all times, here are all the ways we have for you (Our JaMFans!) to JaM with wine, music, and us–from curated Spotify playlists to in-person music events!
1. "Summer Festival JaMs" playlist on iHeartRadio
Keep sippin' on the best summer JaMs, all year long! Our perfect pour of all your favorite festival artists from BottleRock Napa Valley to Ohana Fest, and more. Keep those summer vibes rolling and tune into our "Summer Festival JaMs" playlist, poured by JaM Cellars on iHeart radio! This sweet summertime playlist is perfect to sip on for any occasion.
Just sip n' click play!
2. JaMHappyHour
JaMHappyHour is our LIVE wine and music show, hosted every #WineWednesday and Thursday @ 4:00pm PT on our JaM Cellars Facebook and YouTube.
Over the past year (and counting!) we've been lucky to virtually host a wide variety of talented musicians from all across the country, including The California Honeydrops, Mondo Cozmo, The Ghost of Paul Revere, Matt Costa, Luke Mitrani, Will Anderson of Parachute, and SO many more!
This virtual happy hour is a great way to enjoy live music, great wine, and fun times from WHEREVER you're sipping. Pour yourself a glass of Butter and join us!
3. JaMHappyHour, Benefiting Sweet Relief
Here at JaM Cellars, we truly believe in the healing power of music, so we want to help make a difference in the lives of artists who have made a difference in ours.
On the last Friday of each month, we host a super special LIVE #JaMHappyHour on Facebook and YouTube dedicated to our fabulous non-profit partner, Sweet Relief. The Sweet Relief fund helps support musicians and industry workers who have been negatively impacted by COVID-19. As a result of this collaboration, JaM Cellars and Sweet Relief are able to help hundreds of struggling artists!
We usually bring the best and brightest musicians for our #JaMHappyHour, but on Final Friday's we pull out all the stops. You'll be treated to shows from the likes of Lisa Loeb, G.Love, and Mondo Cozmo–you're not going to want to miss these shows!
In addition, for every like, share or comment that's made virtually during a live performance, JaM Cellars will donate $1–up to $2,500 per show, committing to a minimum of $25k this year. Interested in learning more? Check out our full FB Live schedule here!
Sippin' on a podcast totally your JaM!? You're our peeps! Our JaMHappyHour podcast–highlighting the best of our #JaMHappyHour live shows–just might become your new favorite.
This podcast takes you behind the scenes of our live #JaMHappyHour shows; we talk shop, hear some incredible stories, and play JaMs with the various musicians we're hosting. It's seriously a great time!
Whether you're hammering out that home To-Do list (glass of JaM Cellars wine in hand) or you're braving that work commute, you'll definitely want to keep our JaMHappyHour podcast in your rotation.
New episodes drop every #WineWednesday, so grab a glass, sip back, and enjoy! Find them on Apple, iHeart and anywhere you get your fav podcasts.
5. JaM Cellars Spotify Channel
Keep the sweet beats going no matter where life takes you. If you love great music as much as we do, you're not going to want to miss our lists of highly-curated Spotify playlists!
From our fun Summer JaMs playlist to our cozy Sweater Weather JaMs, plus inspirational playlists from your fav JaMHappyHour artists, there's something here for every wine-derful occasion!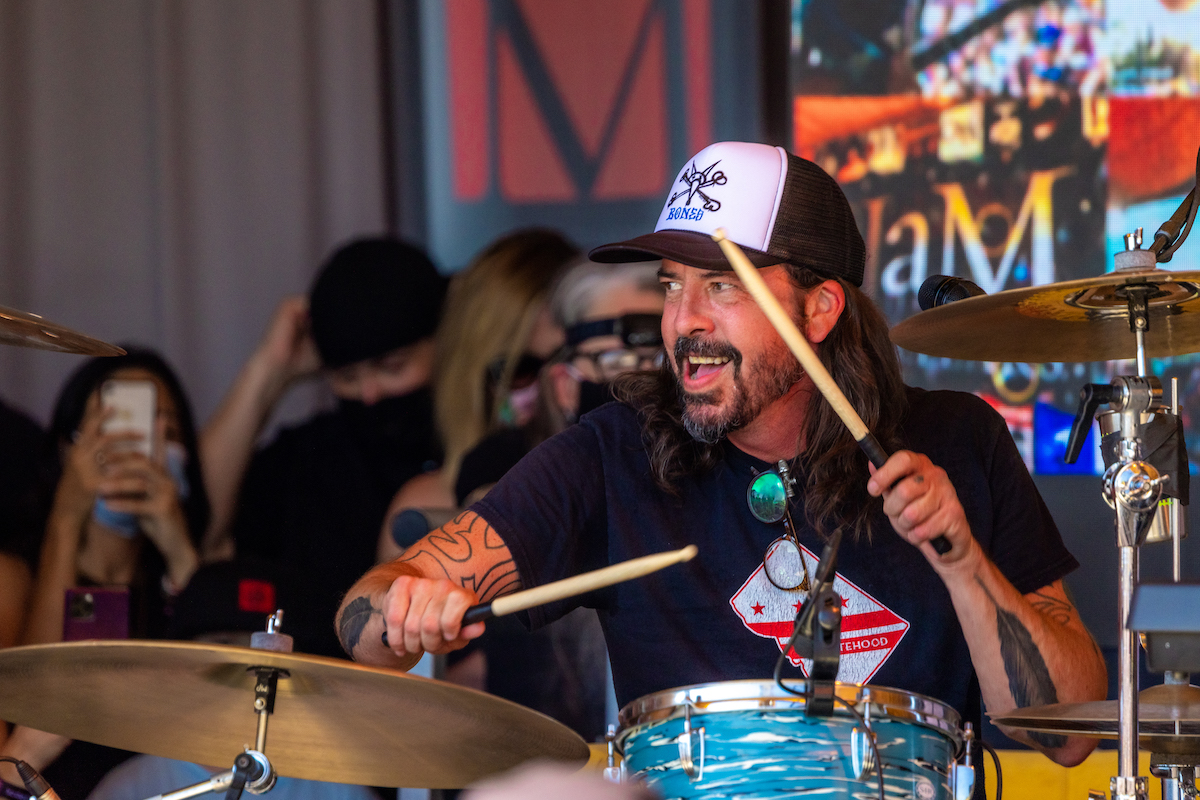 6. BottleRock Music Festival
Featuring three full days of fun in the sun, the best live JaMs, food and wine in the states, BottleRock takes place every year in the heart of beautiful Napa Valley, CA.
Yours truly, JaM Cellars, has been THE presenting sponsor of this uber-popular music fest for over 5 years now! We've had an insane roster of musicians join us on the JaM Cellars main stage. Think Imagine Dragons, Neil Young, Foo Fighters, Mumford & Sons, Guns N Roses and TONS more! But that's not all we bring...
For stripped-down sound, and the biggest disco ball you ever did see, join us on the JaM Cellars #JaMPad stage for up-close and personal JaMSessions with all your fav festival artists! There's no party like a JaMPad party… ESPECIALLY when that party gets crashed by a surprise Dave Grohl performance (true story).
If you aren't able to join us in person during BottleRock, like always, we've got your Butter-loving back! Tune-in across the world to watch all of our #JaMPad JaMSessions LIVE on Facebook and YouTube–bonus points if you open a bottle of Butter, JaM Cab or Toast Sparkling (add links) and dance along like no-one's watching. Or if you've got the moves, tag us #JaMCellars!
And, not to brag...but, did we mention that USA Today named BottleRock one of the "10 Best" music festivals in North America? Pretty sweet, if we do say so ourselves. The best part about being Presenting Sponsor? We have passes to give away to YOU, our JaMFans. Sign up for The SCOOP and follow us on FB and the 'Gram to win(e) and JaM with us at BottleRock Napa Valley, 2022!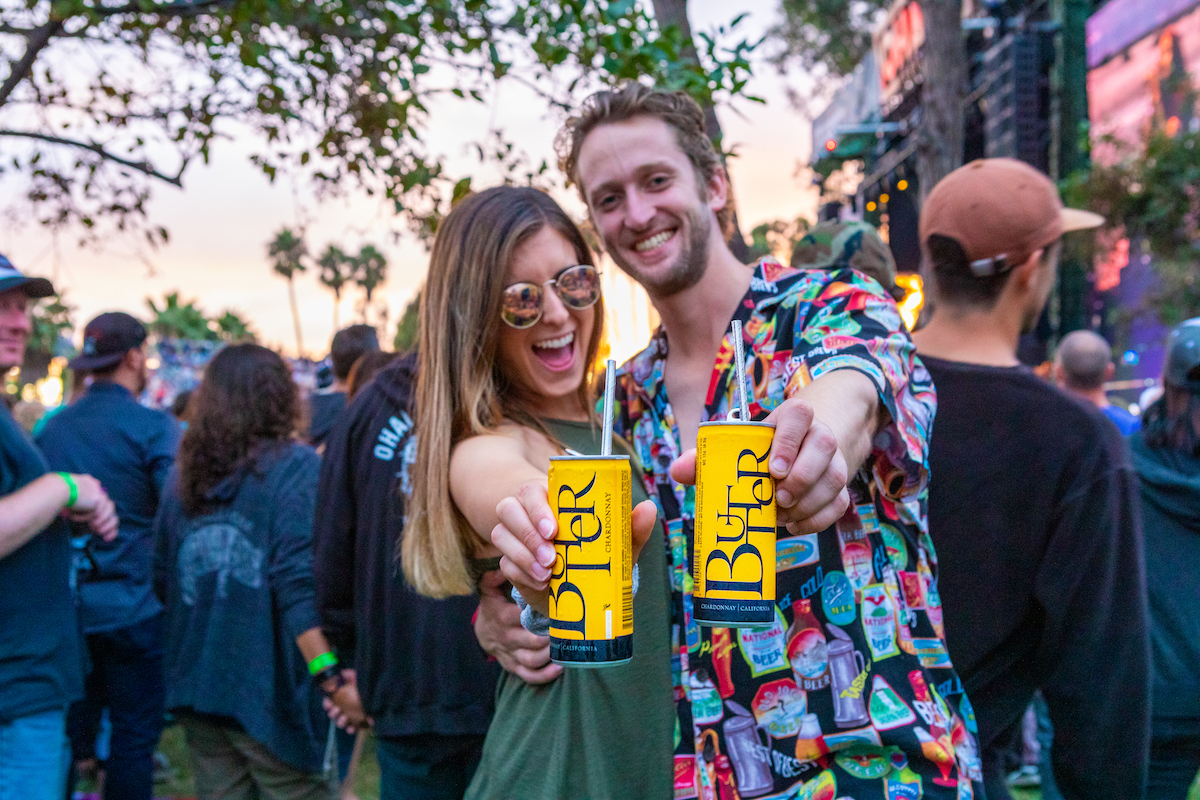 Founded and curated by Pearl Jam lead singer Eddie Vedder, OHANA Music Festival takes place at Doheny State Beach, in gorgeous Dana Point, CA. As the OFFICIAL wine sponsor for this infamous music festival, JaM Cellars knows how to bring the liquid gold and good times to the SoCal beaches!
Fill your glass with JaM Cellars wines–the official beverage of OHANA–and soak in the musical waves of headliners like Pearl Jam, Eddie Vedder and Brandi Carlile from Butter-yellow hammocks among the palms, or sit your sippin' selfie in our GIANT Butter deckchairs for the perf insta-ready snap!
And YES, we're bringing to up close and personal to the music with #JaMSessions in The Grove! Even if you can't make it, that's okay! You can tune in on Facebook and YouTube to watch the festivities from the comfort of your own couch (JaM Cellars wine glass in hand, of course!).
8. JaM Cellars YouTube Channel
Sip back and press play on all things JaM Cellars music and movie!
Subscribe to our YouTube channel, and keep up-to-date on the latest LIVE JaMHappyHour shows, crazy-fun festival reels from BottleRock, OHANA and MORE. These are the delish tidbits that you'll find yourself repouring over and over.
Sip with JaM Cellars in Napa Valley, CA
9. The JaM Cellars Wine and Music Studio
The JaM Cellars wine and music studio in downtown Napa offers an eclectic, fun, music-filled vibe, complete with a McIntosh sound system, Rolling Stones cover-art walls, booths with hidden lyrics, musician portraits, and...a disco ball (So "us")! Chill out with your friends and family over a glass, flight, or bottle of our easy-to-love JaM Cellars wines (plus exclusive JaM Cellars Napa Valley wines that are ONLY available from our wine and music studio)!
With several live-music JaMSessions weekly, movie and music tribute nights, and a complimentary "toast with Toast" at 5:15pm—every day is a great day to JaM with us!
Again, not to brag...but, The New York Times said that our JaM Cellars Studio is one of their favorite places to visit in Napa! Check us out!
While we can usually accommodate walk-ins, we do fill up fast so when you come to sip with us, save your seat ahead of time. Open late til 10pm Sun thru Weds and til Midnight Thurs thru Sat, our JaMbassadors Coco, Irie, Sam, Sarah and Michael can't wait to host you here at JaM Cellars wine and music studio in downtown Napa!
FIND US:
1460 First Street
Napa California 94559
707.265.7577
Contact us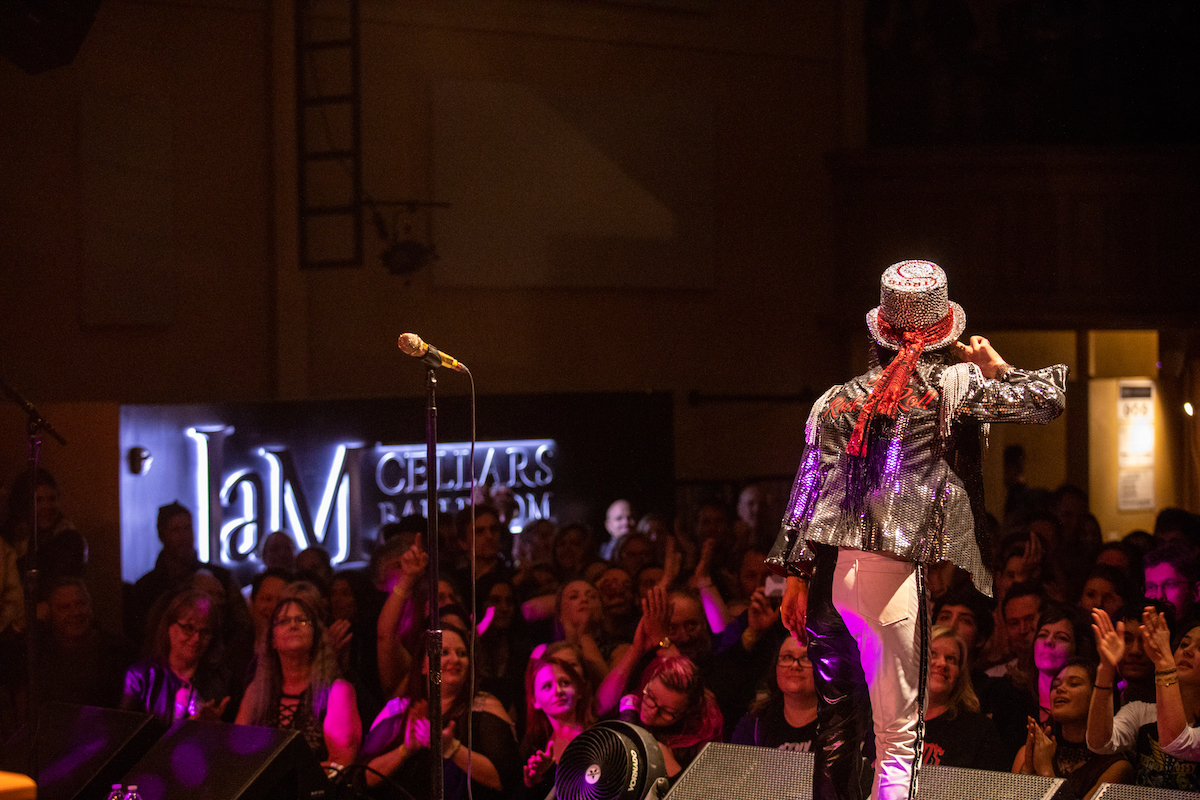 10. JaM Cellars Ballroom
We are proud to lend our name to the historic JaM Cellars Ballroom located on the second floor of the Margrit Mondavi Theatre in the Napa Valley Opera House, right in the heart of downtown Napa.
National touring artists love this boutique music venue, one of the best north of the city of San Francisco. Past shows have hosted The Struts, Chevy Metal, Michael Franti & Spearhead, Jimmy Eat World, and more!
Check listings here.
FIND US:
1030 Main Street
Napa, California 94559
707.880.2300
info@jamcellarsballroom.com
We're as excited about music and our JaMFans as we are about our easy-to-love, super delish wines! Don't miss the JaMs... Get The Scoop and follow us on Instagram, Facebook, YouTube, and Twitter so you never miss a beat!
Comments
Commenting has been turned off.